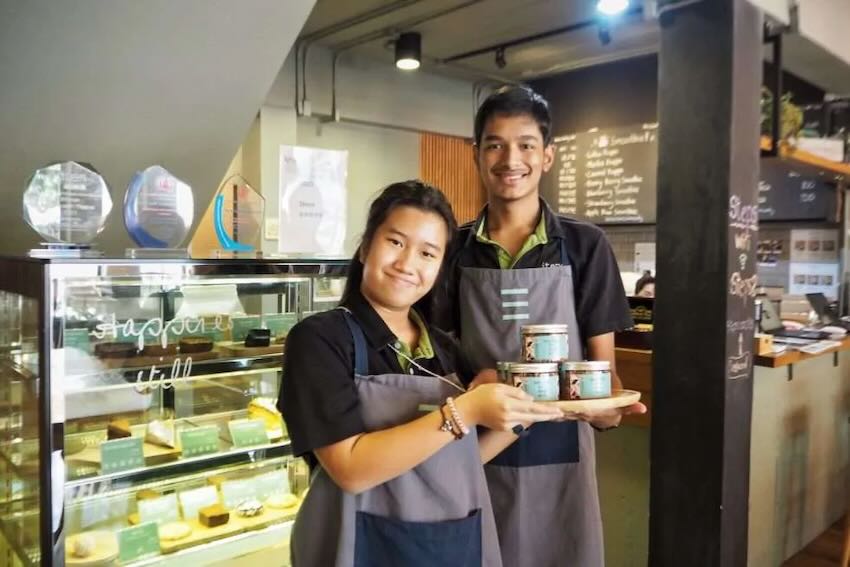 THAILAND: IHG Hotels & Resorts has partnered with Steps, a consultancy working with employers to realise the potential of neurodivergent people. 
According to Steps, there are more than 2 million people with disabilities registered in Thailand and fewer than 25 per cent of them are employed.
Steps offers education programmes for young neurodivergent people, and runs inclusive business models, such as cafes, as well as offering consultancy work to help organisations diversify their workforce.
IHG is working with Steps on a pilot programme to deepen its culture of disability inclusion across five of its hotels in Thailand initially, with a view to expansion.
For the first phase of the programme, Steps conducted a survey on 1,200 IHG staff across five hotels in Thailand. According to Steps: "It was encouraging to discover that allyship, psychological safety, and authenticity are the most valued workplace considerations by IHG's employees in Thailand. The strong sense of inclusion demonstrated in these results showcases the company's dedication to creating an equal opportunity environment for everyone."
This sentiment reflected the results of another survey the hotel group held in January this year across South East Asia.
In that survey 90 per cent of IHG employees felt that their working environment was welcoming of people with disabilities, and 88 per cent felt they were treated fairly regardless of their backgrounds.
Rajit Sukumaran, managing director, South East Asia and Korea, IHG said: "Our goal is to have every IHG hotel in Thailand employing people with disabilities. We already have 70 per cent of our properties achieving this and now, through this fantastic partnership with Steps, we can bring about long-term, sustainable change and provide equal and meaningful opportunities for people in an environment that is truly understanding of others."
Kate Gerits, regional general manager, Thailand, IHG Hotels & Resorts added: "IHG is a hospitality leader in Thailand with 34 wonderful hotels and 37 in the pipeline. With more than 2,500 roles to fill, we want to make sure that we attract people from a great variety of backgrounds who have a passion for working in our industry, who we will support by offering career pathways suited to their skillsets, preferences and personalities.
"We know that having an inclusive culture is an ongoing process where there is always room for improvement, and we are continually investing time and resources to ensure we continue to be one of the best places to work."
The findings of the survey will be used by the Neurodiversity at Work Research Centre (NWRC), which is conducting evidence-based research of real, actionable value to businesses who are looking to hire inclusively.
Max Simpson, CEO, Steps, said: "Over the past four months, my team has worked closely with IHG to develop a strong inclusion eco-system for their hotels in Thailand, making recommendations across policies, human resources, inclusion strategy and accessibility."
On top of its work to create disability inclusive working environments IHG is adapting its supply chain to be more inclusive by supporting Steps' bakery initiative. At least ten IHG hotels have started ordering snacks from Steps, empowering neurodivergent individuals by providing them with work experience and employment opportunities.
IHG guests can look out for baked goods from Steps in their in-room minibar amenities and dining establishments, creating a positive impact for the community.
The five hotels which took part in the survey were: Kimpton Maa-Lai Bangkok, Crowne Plaza Lumpini Park, Holiday Inn Bangkok, Sindhorn Midtown Bangkok Vignette Collection and Holiday Inn Silom.
Image: Steps trainees (supplied by IHG).