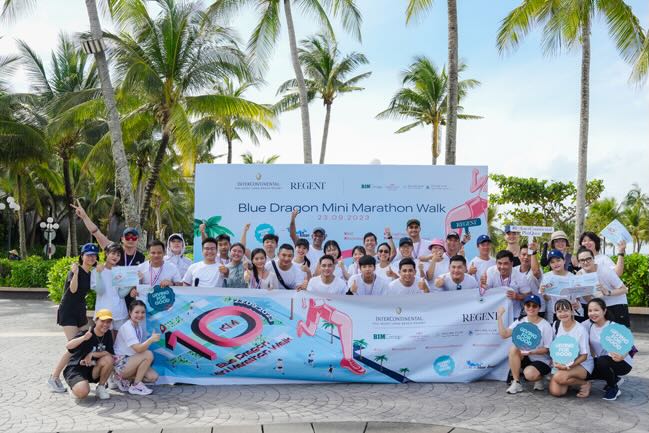 VIETNAM: IHG Hotels & Resorts is strengthening its partnership with Blue Dragon Children's Foundation to tackle human trafficking in Vietnam.
According to IHG an estimated one in five children live in poverty in Vietnam and often end up on the streets in an attempt to financially support their families, leaving them exposed and vulnerable.
IHG's initiatives in Vietnam are aligned with the commitments of Journey To Tomorrow – the Group's 10-year action plan to drive change for people, communities and planet.
This year the hotel group has pledged to support 10,000 disadvantaged young people with funds to provide scholarships, educational assistance and textbooks for ethnic minority students, raise awareness about the risks of unsafe migration and child labour, and provide career orientation sessions to students in Dien Bien – a town close to the border with Laos.
Paul Cunningham, senior director, operations, South East Asia and Korea, IHG Hotels & Resorts said: "IHG is invested in this partnership and our colleagues are passionately supporting the cause, with every one of our 16 hotels in Vietnam helping the Foundation through a range of meaningful efforts and activities."
Do Duy Vi, co-CEO, Blue Dragon Children's Foundation said: "IHG has been a wonderful organisational partner and a great supporter of Blue Dragon over the years. IHG have made a significant impact on the lives of many children and families through their many contributions and shows of kindness.
"With partners like IHG, we have been able to work with thousands of children and families from all around Vietnam as we continue on our journey to help children in crisis."
Two trainees from Blue Dragon Children's Foundation are currently working in IHG hotels and select IHG hotels in Vietnam are also displaying Blue Dragon products for sale, with all proceeds going to the Foundation.
Elsewhere in Southeast Asia, the Group recently partnered with Steps, a consultancy working with employers to realise the potential of neurodivergent people in Thailand.
IHG encouraging diversity with "equal and meaningful opportunities" for people with disabilities
Image: IHG Hotels & Resorts