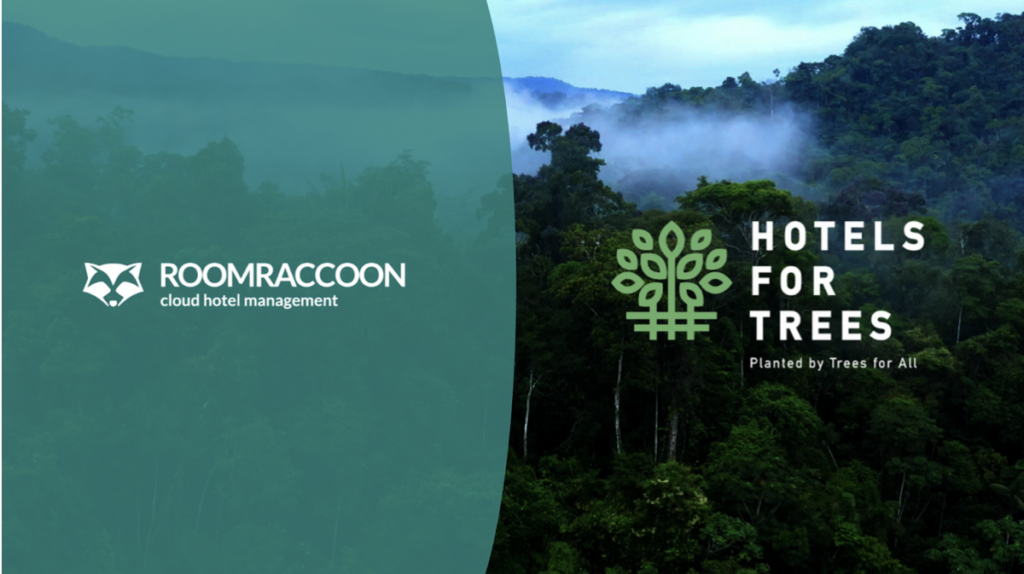 WORLDWIDE: Hotel management tech company, RoomRaccoon, has partnered up with Hotels for Trees, in a carbon offsetting programme.
Hotels for Trees will plant a tree every time a guest staying at a hotel with RoomRaccoon, chooses not to have the room cleaned. 
Tymen van Dyl, CEO and founder of RoomRaccoon said: "We are proud to team up with Hotels for Trees and actively promote [its] cause to our users. The partnership will open a new avenue for RoomRaccoon, with the help of our clients, to give back, make a tangible difference and create a more sustainable hotel industry". 
Tree planting programmes have come under some criticism in the past as the schemes also need to take into account a balanced ecosystem, but in 2021 The Guardian reported that scientists in Switzerland found that restoration projects like this are the top thing we can do to tackle the climate crisis, as trees absorb the carbon emissions responsible for heating the globe. If worldwide planting programmes are a success they have the potential to reduce human-made carbon emissions by a third. Read The Guardian article here.
Floris Licht, chief tree planting officer of Hotels for Trees, said: "With our current 152 partners in 20 different countries, we're planting on average 400 trees a day and with the support of partners like RoomRaccoon the aim is to plant at least 1 million trees per year by 2025. We are very excited about this partnership and look forward to planting many trees together and contributing to a greener hotel world."
To celebrate the start of the partnership, RoomRaccoon is funding the planting of 100 trees on behalf of each of its employees. (Planting 240 trees is equal to 1 acre of Amazon deforestation).
Hotels for Trees was founded in 2021 and has contributed to more than 132,500 trees to (re-)forestation projects in the Netherlands, Portugal, Spain, Uganda, Madagascar, Mexico, Borneo, Vietnam, Bolivia and Ghana. That number equates to 550 acres of Amazon Rain Forest, and it aims to expand its global footprint.
RoomRaccoon is an all-in-one Hotel Management System used by thousands of independent properties across the world. The cloud-based solution enables hoteliers to streamline operations, increase profitability, and enhance the guest experience. The system seamlessly combines a property management system, channel manager, booking engine, payments platform in one place.
Image: RoomRaccoon