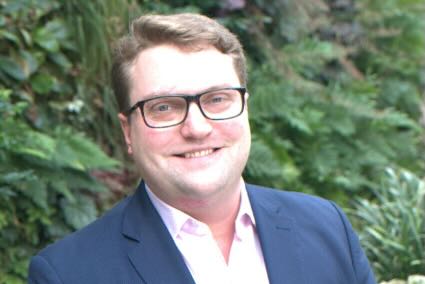 We caught up with Philip Halanen, head of sourcing and sustainability EMEA Wyndham Hotels & Resorts to talk about creating a sustainable strategy for 9,000 hotels, Wyndham Green programme, supporting its managed and franchised hotels to achieve the group's internal certification levels, and what it means to be recognised by the Dow Jones Sustainability World Index.
Which of the Wyndham brands attract eco conscious guests? 
PH: We find that travellers are becoming more eco conscious regardless of the brand tier they are staying in. In the same way everyone expects to have wifi available wherever they go, hotel guests now expect their stay to be as environmentally friendly as possible.
Wyndham Green helps customers find more sustainable hotels across the group and 83 per cent of managed hotels are currently part of this (you are on track for 100 per cent by 2025). In 2023 you asked for all franchised and managed hotels to be at Level 1 of Wyndham Green as a minimum. Have you achieved this? 
PH: This year, we made it a global brand standard that all operating properties meet the Wyndham Green Level 1 certification. I am delighted to say that within our managed portfolio of hotels in EMEA, we have over 90 per cent of properties meeting this requirement or at higher levels of certification. For our franchised portfolio, we currently have over 280 properties meeting the requirement and we are on track to ensure the entire estate is compliant by the end of the year.
Are all properties in Wyndham Hotels & Resorts working towards Level 5 and is it the intention to have all hotels at Level 5? 
PH: All hotels who are part of the Wyndham Green programme are of course encouraged to work their way through the levels and in EMEA, we have 85 properties at Level 2 or higher, including three at the highest attainment of Level 5 – Expert.
With more than 9,000 hotels and 24 brands across 95 countries how easy is it to put together a sustainability strategy?
PH: We have found that consistency is key and as a result, Wyndham Green is a programme that operates across all brands and all countries. So a guest staying in Seattle or Singapore can be assured that all hotels with a certification meet a consistent high sustainability standard. We invest a lot into training our staff and hotel partners, which is invaluable in ensuring we operate as sustainably as possible. We provide our partners and owners with toolkits, webinars and materials to equip them with all the tools needed while actively listening to feedback and integrating it into our brand standards and policies. Wyndham also provides franchisees with sourcing solutions to operate a hotel sustainably, helping them to do the right thing with operational best practices for energy and water conservation and waste diversion. 
Please explain the following statement from Wyndham's ESG report – "In 2022, Wyndham completed the sale of its two owned hotels and exited the select service management business. Due to this change in the portfolio, Wyndham restated the Company's environmental data baseline."  
PH: In 2022, we completed the sale of our only two owned hotels and exited the select service management business in the USA. Due to this significant change in the portfolio, we restated the Company's environmental data baseline to more accurately reflect progress against the GHG emissions reduction target in alignment with Greenhouse Gas Protocol.
You are ahead of schedule for the 15 per cent reduction of scope 1 and 2 emissions by 2025. What about scope 3? 
PH: That's exactly why we are putting so much attention into Wyndham Green. From the start of the programme, all properties are required to report to us their utility consumption data through a system called the Wyndham Green Toolbox. We audit properties regularly to ensure they are submitting this data accurately and regularly as this is used to calculate not only the carbon footprint of an individual hotel but also helps us measure and manage the scope 3 emissions of our own operation.  
What are your thoughts on sustainable accreditation and certification? 
PH: This has become challenging for our industry. There are now thousands of different sustainable accreditations and certifications available globally and some are more robust than others – this is driven by different global standards and expectations of what environmental sustainability is and how it should be measured. The net result of this can be confusion for both hotel guests and owners alike as to how to make the best choices when it comes to selecting sustainable accommodation. To help alleviate this, we have designed Wyndham Green to match some of the highest industry standards and programmes such as Green Key and LEED. We are constantly reviewing the requirements of Wyndham Green, in conjunction with organisations like The Sustainable Hospitality Alliance, to ensure we offer our franchisees a programme that is robust but easy to implement.
Wyndham Hotels & Resorts is a member of The Sustainable Hospitality Alliance – how important is it that hotels come together with organisations like the Alliance to work out the next steps for the sector?
 PH: As a global company, Wyndham Hotels & Resorts is committed to protecting the environment in which we live, work and enjoy. As part of our values-driven culture, we understand it is essential to protect our natural capital and resources to deliver long-term sustainable value and it is imperative that all hotels share these sustainability value. Being part of the Alliance is extremely important to us. Working together with other engaged hospitality companies allows us to deliver impact locally and on a global scale.
What does it mean to you being recognised by the Dow Jones Sustainability World Index?  
PH: Personally, it gives me a great sense of pride to be part of an organisation that takes sustainability so seriously. It also helps me when it comes to working with our franchisees as it is a source of inspiration to be recognised by such an esteemed organisation such as the Dow Jones.
We recently reported on Viva Resorts achieving Wyndham's Green certification.
Image: Wyndham Hotels & Resorts