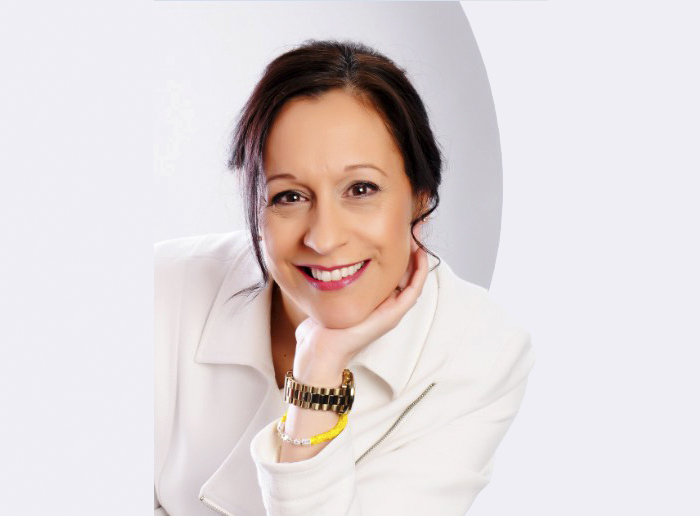 YOTEL is known for its flexible, smart design creating up to 50 per cent more rooms on a single site than the average hotel. It has properties in Europe, the US and Singapore with new properties opening soon in Japan, Saudi Arabia, Thailand and America. There are three distinct offerings: YOTEL, YOTEL PAD for longer stays and YOTEL AIR for airport stopovers. Sustainable Hotel News caught up with Jo Berrington, YOTEL's brand ambassador to talk about new developments, sustainable accreditation in the hotel space, whether there is enough support across the industry to support sustainable best practice, and how YOTEL is embarking on BREEAM-in-use for some of it properties.
Do you think there is enough support in the hotel industry for the sector to come together to discuss sustainability issues and best practice? 
JB: There is definitely good support available in terms of technical expertise. We have found The Sustainable Hospitality Alliance a great source of information for us at our stage of the path to net zero. We would always welcome more discussion around the challenges of sustainability because there's a lot more we can learn from each other, especially when dealing with the challenges of older buildings, conversions and different parts of the world where local and national standards are all very different. There are a lot of very general forums and groups out there for sustainability but the hospitality industry has its own very specific challenges, so it would be useful to share more ideas, results and case studies, as we move toward a more sustainable future. Involving owners and investors is also critical for success in the hospitality sector. 
What does YOTEL think about accreditation for sustainable hotels – will all hotels have to go down this pathway or can a brand become known for its sustainable actions without having third-party verification? 
JB: That's a very interesting debate! From a customer/guest point of view, as they start to make greener, more sustainable choices, we think they will want to see a standard verification certification system. There are many 'certifications' that are more of a tick box exercise but unless there is detailed measurement put behind it, it will be difficult for customers to make their choices knowing that the information has not been independently verified. We currently have hotels that are starting to prepare for BREEAM-in-use certification. It's a huge piece of work and a major project for each hotel but once completed, we can be confident that our hotels are having a positive environmental and social impact in their communities, which is a major driver for us. We believe that we are as transparent and open as we possibly can be with our communication and working with our partners, investors, owners, suppliers and guests is part of that. It will also be very interesting to see what government legislation, locally, nationally and globally emerges over the next few years. 
Who is the average YOTEL guest and are they interested in the environment and staying in a sustainable hotel? 
JB: The YOTEL guest is always on the move, whether travelling for business or pleasure, they're experiencing doing and achieving; Non-Stop. They're dynamic forward thinkers, always looking for the next adventure and what is next in travel – and there's no doubt, the future is green. With more and more people seeking environmentally friendly and sustainable travel options, whether in transport or hotels, we strive to offer sustainable initiatives in our hotels around the world, as we work to reduce our carbon footprint, recycle more and limit our energy consumption globally. 
YOTEL's website mentions innovative sustainable technologies in the brand's properties – please could you explain more about this technology? 
JB: Tech is integrated into everything we do at YOTEL, and our sustainability initiatives are no different. We automate an online and contactless check-in, check-out and upgrade service via our self service stations, discouraging the need for printed invoices, and communicate with guests through technology, including sharing restaurant menus online, rather than on paper. Our hotels also use water flow measures including the use of showerheads, and taps that are 45 per cent more efficient, cabins [rooms] that are installed with low energy LED lighting and occupancy sensors for heating, lighting and cooling systems. 
YOTEL's Purple goes Green is striving towards some great sustainable practices. Has YOTEL got a baseline for any emissions reporting? If not, when will you be able to compare YOY emissions stats? 
JB: We should be in a position to compare emissions data per occupied room for energy usage only into 2024 once we have full year 2023 data for the majority of our hotels. Some hotels, for example those that operate inside airport terminals, are more complicated to assess. 
As mentioned in Purple goes Green YOTEL has reduced water usage by 45 per cent by using more efficient taps / showers. What is Yotel's target for carbon reduction, water reduction and electricity reduction for 2030 and 2050? 
JB: Installing these types of taps and showers has always been a YOTEL brand standard. Manufacturers statistics state that compared to using 'normal' taps and showers more generally they save up to 45 per cent. Our technical services team are constantly working with owners, existing and new, to work on developing buildings and operating systems that will help us to reduce carbon emissions and work towards a net zero operation. 
Single-use plastic has been reduced in YOTELs by replacing shower amenities with recyclable pumps – is YOTEL aiming to be plastic free? 
JB: When we launched the brand in 2007, we felt very strongly about the scale of plastic waste from mini bottles of amenities and soaps that were being used in hospitality, so we used pump bottles right from the start. What we have done is moved to work with suppliers like the Vanity Group who supply our amenities to ensure that the plastic pump action bottles, as well as the ingredients of their products that we offer to our guests are as sustainable as possible. For example, the bottles don't get replaced, they get filled from much larger bottles. They only get replaced when absolutely necessary. The product across all our hotels is Urban Jungle which is vegan and cruelty free. We also feel that by offering a fantastic high quality product, including body lotion and conditioner, and not just shower gel and shampoo, it negates the need for guests to bring their own small plastic bottles. We aim to completely eliminate single-use plastic and have managed that in many of our hotels, but there is still more work to do. 
What initiatives do you have in place for food waste across the hotels which offer F&B – do you use food waste management systems? 
JB: We use technology to combat food waste across all our properties offering F&B. For example at YOTEL Manchester Deansgate, we partner with business waste management experts, Fresh Start. This involves encouraging segregation of all waste from the moment it is discarded, through the introduction of colour coded recycling and general waste bins in every one of the 261 bedrooms, which aligns with the external bins for collection. The waste which is segregated at source is non-contaminated and therefore much easier to recycle. Further to this, Fresh Start offers split wagons for the collection of two waste streams (food and glass) with just one vehicle, as opposed to sending two, meaning less vehicles on the streets of Manchester, and a reduction in CO2 emissions as a result from their already carbon efficient trucks which operate with EURO 6 engines. [EURO 6 engines fit the criteria for ULEZ zones and Clean Air Zones (CAZ)]. 
YOTEL is opening its first property in Saudi Arabia, the YOTEL Oxagon, which seems to be part of a sustainable urban development. Can you tell us more about that and how YOTEL is working towards that goal?
JB: Opening in 2025, Oxagon will be the home of advanced and clean industries, located right in the heart of NEOM, Saudi Arabia. Redefining sustainable urban living, we knew that YOTEL's values and beliefs aligned well with Oxagon's ambitious plans, aiming to be a place where people, industries and technology come together in harmony with nature. Echoing the core values at YOTEL, we're excited to be a part of this new development by opening YOTEL Oxagon, which marks our first opening in Saudi Arabia. Through its innovative and sustainable innovations, we will be positioned among other forces in the industry with the same beliefs.
You can read more of our Q&As in the Features section of Sustainable Hotel News.