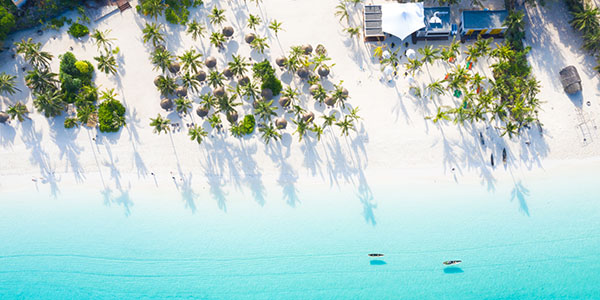 TANZANIA: Luxury ecolodge brand and management company ENVI Lodges has signed a management agreement for its first property in Africa.
ENVI Paje, on the island of Zanzibar, will offer 25 low-impact  beachfront villas with private pools. Guests can also enjoy a speciality restaurant, lounge, communal deck and infinity pool.
ENVI launched in late 2021 and ENVI Al Nakheel in Al Ahsa in the Middle East will be the first property to open early next year, followed by others in Saudi Arabia later in 2024 and Costa Rica in 2025. 
Expected to open in December 2024, ENVI's debut Africa project will kickstart its expansion on the continent.
Chris Nader, ENVI's co-founder said: "Entering the African continent signifies a crucial milestone for ENVI Lodges, so we want to get this right. We are designing the project to offer our guests a very intimate and laid back experience, focusing on wellbeing, slow food and fitness. We want to respect the environment where this lodge will be developed and are working closely with the various stakeholders to minimise our footprint on the land, to preserve the majestic palm trees, and to protect the white-sandy beach for which Paje is known."
An environmentally conscious development, the project will follow ENVI's sustainability standards covering environment, community, and culture. These standards include the use of renewable energy sources and the incorporation of locally sourced materials in construction. The onsite chef's garden will offer fresh, farm-to-table dining experiences.
Riad Welly, the lodge's owner, said: "This partnership with ENVI Lodges perfectly aligns with my vision to redefine luxury hospitality through sustainability and wellness. I am a huge fan of Zanzibar and travel there frequently for kite surfing. I fell in love with this plot of land in Paje, so I decided to develop a lodge that I hope will inspire others to build resorts with a more conscious approach."