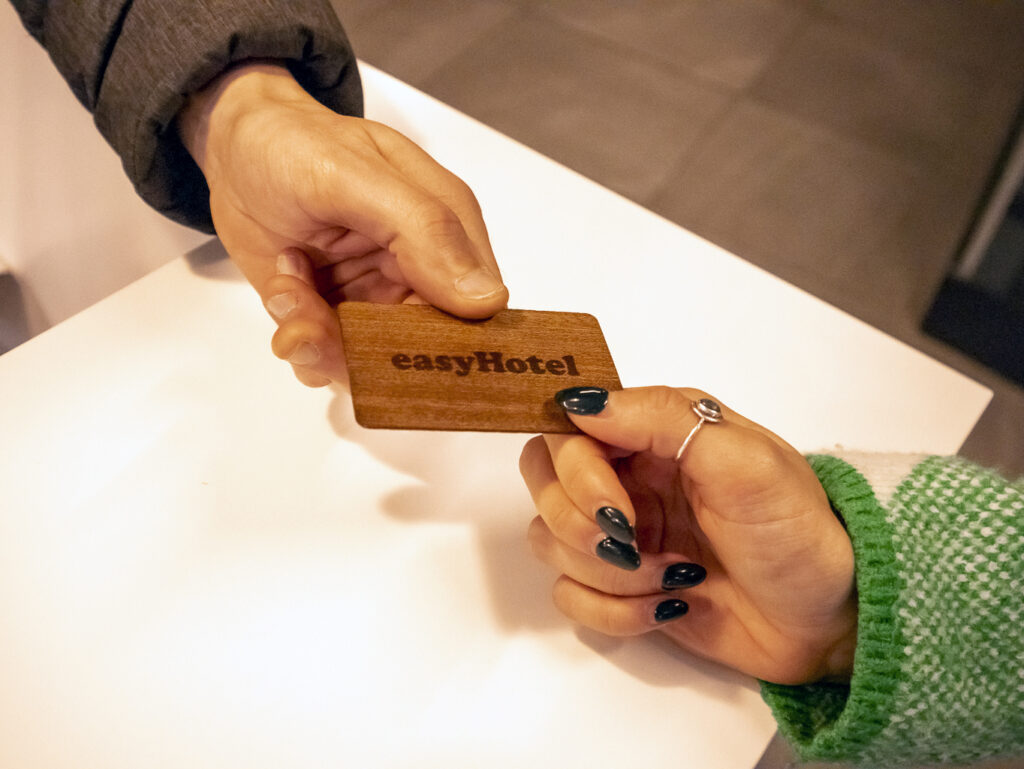 UK: Budget brand easyHotel is planning to spend £4.5 million to reduce its carbon emissions in UK hotels this year.
The chain is looking to reduce its carbon footprint by 45 per cent at twelve of its properties in the UK by 2025. easyHotel says its aim is to become the leader in low-cost, low-carbon hotels throughout Europe and the UK and it doesn't want to store carbon in the earth (which is what happens when you offset carbon emissions), and instead take the necessary steps to reduce its carbon emissions in the first place.
Karim Malak CEO easyHotel said: "The hotel industry accounts for about 1 per cent of carbon emissions globally and we have a collective responsibility to do all we can to reduce these emissions. Our business is naturally low-carbon thanks to our size-efficient room design which uses less raw materials, but it's important for us to look at every area of our operations and try where we can, to be as low-carbon as possible."
To achieve this easyHotel has already removed single-use plastic bottles from its properties and instead guests can fill up their water bottles with free filtered-water (they can also buy aluminium reusable bottles from reception).
Plastic key cards are being phased out to be replaced by wooden key cards (pictured above). The chain produces 55,000 plastic cards a year.
The chain already has the opportunity to have a lower carbon footprint than full service hotel chains. Most of its properties don't have restaurants, gyms, meetings and events spaces, and breakfast is a Continental offering, which doesn't use ovens. easyHotels are also centrally located cities and easy to access via public transport.
The UK locations benefiting from the investment £4.5m investment are London Shoreditch, Croydon, Birmingham Manchester, Liverpool, Leeds, Sheffield, Milton Keynes, Ipswich, Cardiff, Newcastle and Glasgow. The hotels will remain open whilst the work is completed.
Operational initiatives already in place to reduce easyHotel carbon footprint
As part of easyHotel's plan to be as low carbon as possible, the Group has also partnered with Kanso, a carbon-neutral facilities management company, for all cleaning across its owned and leased UK hotels. easyHotel rooms are cleaned every four days rather than every day, to reduce unnecessary washing of towels, which wastes water. Initiatives such as removing plastic bin liners from rooms and using refillable recycled bottles has led to a 42 per cent decrease in easyHotel's plastic waste associated with hotel cleaning since September 2022
Recyclable and recycled toiletry dispensers
Recyclable and sustainable materials throughout newer properties, and use fewer building materials like concrete (the production of which emits lots of CO2)
Investing in Green CAPEX (capital expenditure made in environmentally sustainable economic activities) when renovating selected properties (such as Croydon, Nice and Glasgow) as well as new properties.
Implementing measures to follow the decarbonisation trajectory of Carbon Risk Real Estate Monitor (CRREM) on our existing portfolio in England. This includes studies on solar panels as well as advanced monitoring to note what consumes the most gas, water etc. CRREM aims at developing a tool that allows investors and property owners to assess their assets and risks based on energy and emission data alongside the analysis of regulatory requirements.
New hotel room concept uses fewer raw materials and low-carbon materials, (new bedroom flooring is Cradle to Cradle Certified), meaning that it is both a recycled materials and it is easily recycled, and is manufactured using renewable energy
Timber for the bed frames, skirtings, door frames etc., which is sustainably sourced. Timber is an inherently a low carbon material
The stools in the rooms are manufactured from 100 per cent recycled household and industrial plastic waste
easyHotel will roll out these initiatives for its hotels in Belgium, France, Netherlands and Spain by the end of this year.
Image: easyHotel – wooden keycard