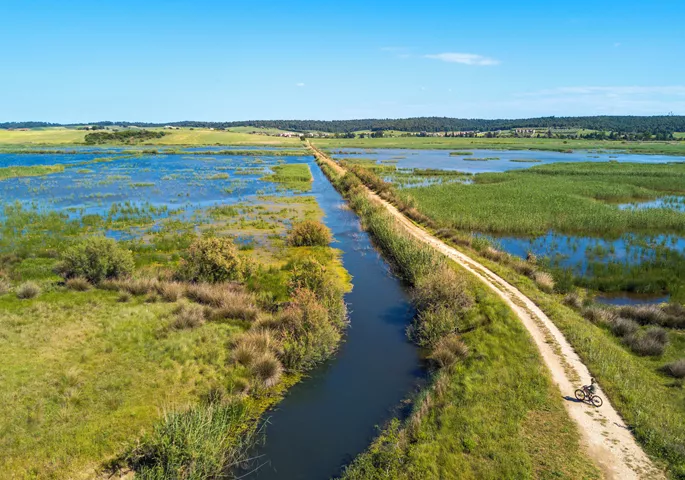 GREECE: Sani Resort, the first certified carbon neutral resort in Greece, is launching biodiversity initiatives to continue its carbon offsetting.
Located in a 1,000-acre ecological reserve with Blue-flagged beaches, forest and wetlands, Sani Resort is increasing its carbon offsetting initiatives to keep inline with its sustainability plans for 2024.
In 2020, Sani Resort attained carbon neutral status for Scopes 1,2 and 3 and it is powered by 100 per cent renewable energy.
The resort has pledged to be net zero by 2030, as well as zero plastic and zero waste by 2024 as part of its Zero Carbon Footprint project.
Sani Resort reduced its water use by 48 per cent in the last five years, has reduced single-use plastic by 80 per cent since 2013, and has recycling rates of more than 90 per cent.
To keep offsetting emissions, which cannot be further reduced, Sani Wetlands area has a new offsetting programme under development. The resort's GHG emissions and renewable energy projects are also in the process of receiving certification by ISO14064.
This year the resort is also undergoing an assessment of the carbon footprint of Sani Forest, named 'ECOCARBON' and launching another project 'ECOSERVICES' to enhance the biodiversity and natural regeneration of Sani's forest ecosystems.
Sani supports other biodiversity initiatives, such as the Sani Wetlands Project, tree-planting, bee and dolphin projects and more than 40 organisations (schools, hospitals, refugee shelters) as well as offering scholarships to encourage local farmers to farm more sustainably.
Around 60 per cent of Sani's food produce is sourced from within 100 miles of the resort, with in-resort botanical gardens supporting the farm-to-table approach. The resort also has a 'Winnow Programme' which carefully monitors food waste. Tomata Restaurant in the Marina has been launched as a Zero Waste Kitchen.
We recently wrote about easyJet Holidays partnering with Winnow technology to tackle food waste.
You can read more about Sani Resort's sustainable initiatives here.
Image: Courtesy of Sani Resort