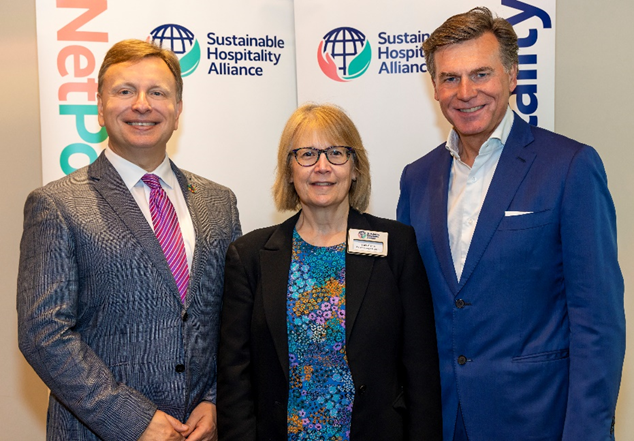 UK: UNWTO has joined forces with Oxford SDG Impact Lab and easyJet Holidays to develop the first ESG Framework for Tourism Businesses.
In line with Sustainable Development Goal 17 on partnerships for development, the ESG Framework for Tourism Businesses project brings together leading businesses and top scholars to co-design a tool for how tourism businesses impact, and depend on, people, planet and prosperity.
UNWTO and Oxford University will interview pioneering businesses in the accommodation and reservation services industries, and then take part in further research and development.
UNWTO plans to issue a beta version of the ESG Tourism Framework for accommodation and reservation services, with a view to extending it into additional tourism industries next year.
Matt Callaghan, easyJet holidays' director of customer & operations, said: "We have big ambitions when it comes to making sustainable holidays mainstream and we're committed to playing our part in supporting better tourism governance. So, as the SDG Impact Lab's founding partner we're delighted to be supporting the Lab's work with the UNWTO, to develop a first of its kind environmental, social and governance framework for sustainable tourism."
UNWTO executive director, Zoritsa Urosevic, said: "By drawing on the power of international consensus – based on the forthcoming UN Statistical Framework for Measuring Sustainable Tourism (MST) – the ESG Framework for Tourism Businesses will provide a comparable and relevant set of indicators for tourism industries. It will empower private and public sectors with more robust data to shape innovative policies, transform business models and promote better tourism governance".
Professor Alexander Betts, University of Oxford's local and global engagement officer said: "The ESG Framework brings together the University of Oxford's world class academic research with the international consensus-building ability and expertise of the UNWTO. Ensuring that this strategic approach is matched with real-world testing and consultation with industry experts, such as easyJet holidays, this project is uniquely placed to bring about meaningful impact in the sustainable tourism sector."
The idea is that by applying internationally recognised statistical approaches there will be a common consensus and alignment in business disclosures, enabling more consistent reporting.
Easyjet holidays also recently ran a trial in Tenerife using AI to help hotels cut the amount of food left over from its all-inclusive buffets. The tour operator partnered with Winnow, which uses artificial intelligence tools to collect data and help run more sustainable kitchens. The pilot programme, which launched in April in Spain, is monitoring the reduction of food waste in one of easyJet holidays' most popular hotels, the Bahia Principe Sunlight Costa Adeje resort.
The pilot came about after Easyjet holidays partnered with Oxford University to create the easyJet holidays Sustainable Tourism Programme.
Last August easyJet launched a sustainable hotels page on its website.
Image: Pexels Free Photos – Tenerife