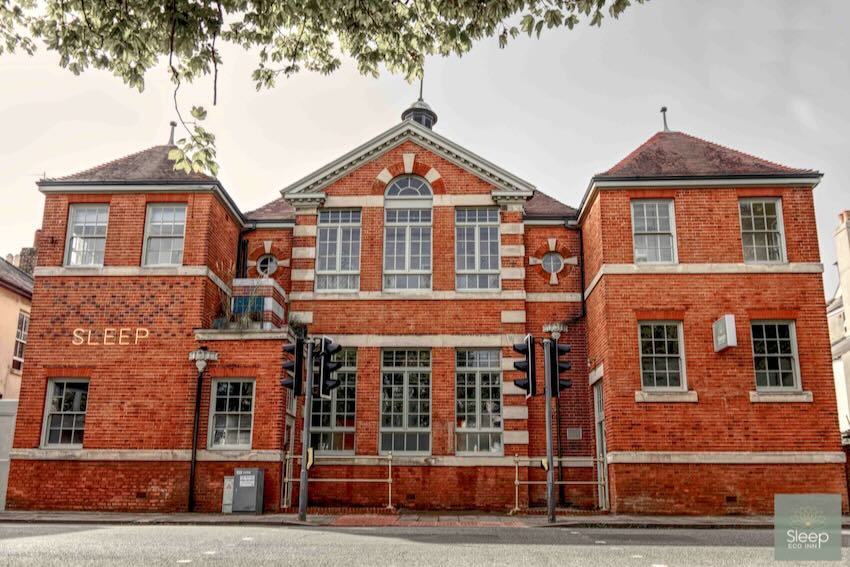 UK: Sleep, the all-electric hotel, has opened in Worthing, Sussex.
The nine room hotel offers six doubles, a family room and two split level suites.
Sleep has online check-in and digital room access as well as a 24 hour concierge known as Pillow Talk, for guests seeking anything from a restaurant recommendation to a good book.
Sleep also works in collaboration with the LOCASE Green Growth Fund UK and it has estimated it will save 14 tonnes of carbon annually as an all-electric hotel. To put that into perspective, 14 tonnes is the equivalent of around 2.7 homes' electricity usage a year.
The hotel has  partnered with independent bars and restaurants in the seaside town to offer pre-loaded discounts, directing guests to some of Worthing locals' favourites and for those seeking adventure, the property has also teamed up with Marmalade MB to explore bike rides on the South Downs national park and along the beachfront. 
Andreas Sparsis founder of Sleep said: "Super proud of what our team have achieved, sad our guests will be asleep through most of the experience. We wanted to be a good neighbour in our town, reducing 14 tonness of carbon a year is a good start ".
You can read more about the process of launching Sleep in our news piece earlier this year.
Image supplied