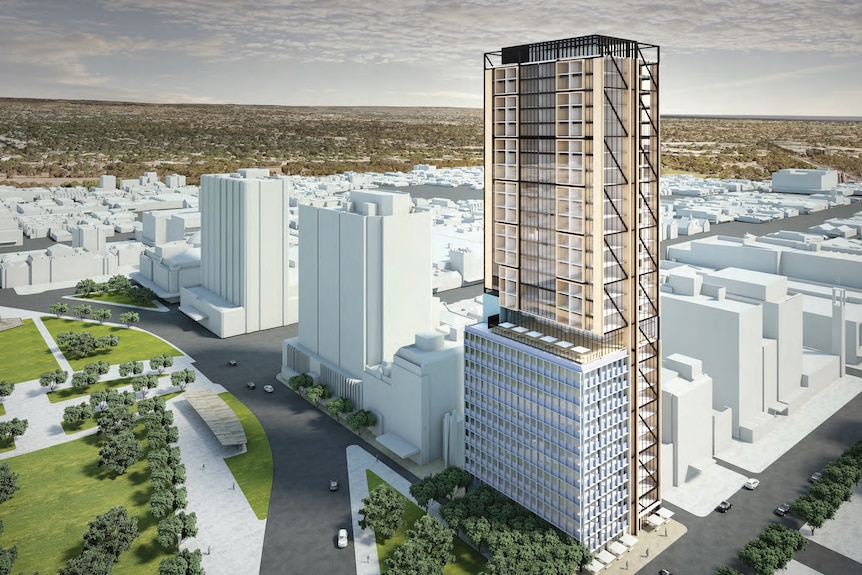 AUSTRALIA: Thrive Construct in Adelaide has announced a AUS$300 million plan to develop two international hotels with a focus on sustainable construction.
The two hotels will be in Adelaide's city centre and on the coast at Whyalla foreshore.
To help make the construction sustainable the company will be using cross-laminated timber (which is eco friendly in the sense renewable and made from sustainable materials) and green steel, which is steel with the lowest carbon footprint possible at the time.
Barrie Harrop, executive chairman of Thrive Construct said: "Upon completion, the Victoria Square site will be the tallest hotel in the world manufactured from cross-laminated timber. We have worked with Cox Architects to develop a structure that is completely carbon neutral and constructed from renewable plantation pine and green steel. All supplied from Australian industry".
The Victoria Square hotel in the city will have 324 rooms and 22 apartments as well as a rooftop bar. The Whyalla property will have 164 suites and 49 apartments surrounded by the botanic garden.
The hotels will be prefabricated using modular construction and factory assembled before being constructed onsite.
Both hotels are expected to be completed by 2024 with the Whyalla foreshore hotel construction beginning later this year and Victoria Square construction starting early next year.
Image: Thrive Construct