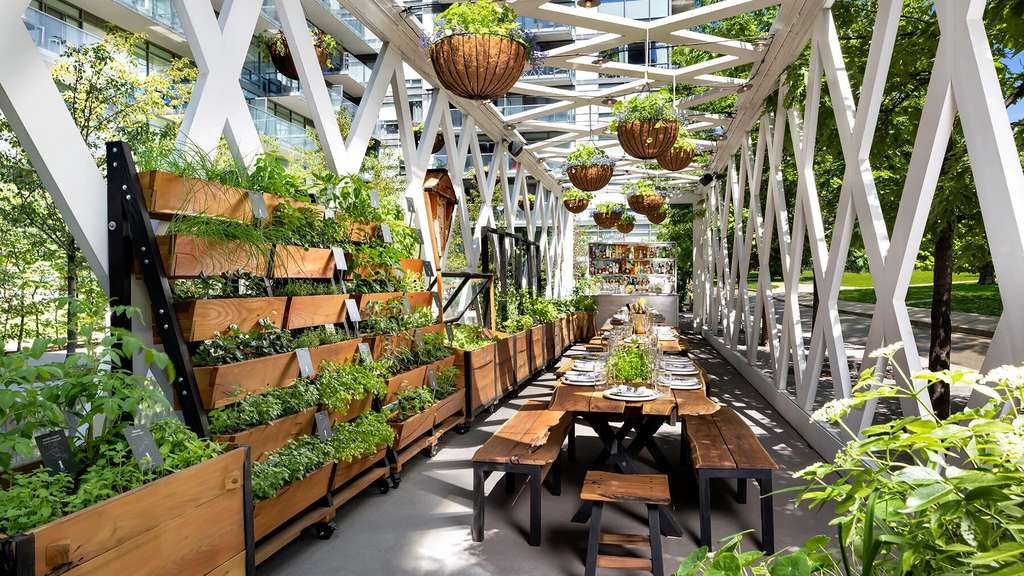 WORLDWIDE: Luxury sustainable brand 1 Hotels has launched its sustainable meetings offering, which can divert 90 per cent of waste from each event.
Certified Sustainable Gatherings at 1 Hotels will offer events, meetings, weddings or private celebrations with a commitment to sustainability.
1 Hotels has partnered with Foodprint Group to offer third-party certification. Foodprint will help source sustainable materials, minimise single-use plastic waste, lower carbon emissions, and divert at least 90 per cent of all waste generated throughout the event lifecycle.
Christina Grace, CEO, Foodprint Group said: "We are thrilled to put our best practices to work as building blocks for Certified Sustainable Gatherings. Pilot events at all properties were wildly successful thanks to 1 Hotels' highly collaborative process from planning through clean-up and the rigour of our holistic points-based standard."
Certified Sustainable Gatherings offers a framework that allows clients to curate an event according to their specific needs. The programme offers measurements and reporting certified by the Footprint Group to highlight the waste diversion efforts. 
Other parts of the framework include recycling and composting, sourcing food locally for low waste menus, choosing from vetted local vendors, eliminating single-use plastic and communicating the low-waste message to guests.
Before launching Certified Sustainable Gatherings, 1 Hotels piloted test events, including dinner parties, corporate events, weddings, and private celebrations. Each event achieved over 90 per cent waste diversion. 
Matt Erickson, president, food and beverage, SH Hotels & Resorts which operates the one 1 Hotels brand said: "Each hotel is designed to celebrate the local area's natural environment and offer an oasis that integrates the best of sustainable design and architecture with extraordinary comfort and unrivalled service. Certified Sustainable Gatherings is a natural extension of this commitment, offering clients a new way to make a positive impact on the planet while enjoying an unforgettable event."
1 Hotels recently opened in London Mayfair and has plans for more  around the world.
SH Hotels & Resorts is a hotel brand management company that operates 1 Hotels, Baccarat Hotels, Treehouse Hotels, and SH Collection properties. SH Hotels & Resorts, is an affiliate of global private investment firm Starwood Capital Group.
Image: SH Hotels & Resorts