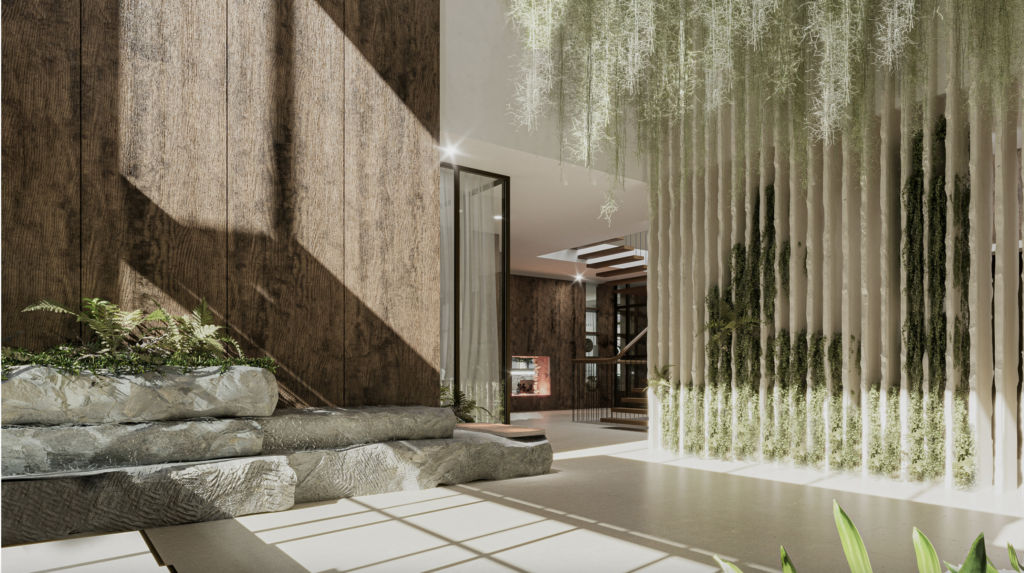 UK: Luxury lifestyle hotel brand 1 Hotels has announced the opening of its debut property in the UK, in London's Mayfair, this July. 
SH Hotels & Resorts manages the 1 Hotels brand, as well as Baccarat Hotels, Treehouse Hotels and SH Collection. 1 Hotels is its sustainable offering and the Mayfair property is described as a nine-story "sustainable sanctuary" overlooking Green Park.
Barry Sternlicht, 1 Hotels founder and chairman of SH Hotels & Resorts said: "We are delighted to bring nature and our mission of sustainable luxury to Mayfair, the very heart of London, one of the most important travel markets in the world. We are thrilled to bring our unique fusion of fresh comfort, conscious sustainability, exceptional bespoke service, understated elegance, wellness and nutrition to London."
Opting for reconstruction over new construction, the hotel has been built to BREEAM Excellent standards, and has utilised 80 per cent of the existing structure.
All of 1 Hotels US operated properties are 100 per cent certified carbon neutral since 2018, and the brand has offset 19,171 tons of C02 (the equivalent of 49,145,794 miles driven by an average diesel car).
SH Hotels & Resorts chief executive officer Raul Leal said: "We've reimagined the traditional luxury hotel experience for Mayfair by infusing our love for nature with effortless sophistication. With this opening we celebrate our distinctive brand's entry into Europe and the dynamic and culturally rich city of London."
All 181 rooms, including 44 suites of the Mayfair hotel, has walls lined with native British moss and there are more than 200 local and regional plant species throughout the property. Living green-trellised exterior walls transform former hard surfaces into natural vertical landscapes.
The restaurant, Dovetale, from two Michelin starred chef Tom Sellers will feature seasonal, organic, locally sourced ingredients.
For the full list of locations of the 1 Hotels brand as well as hotels coming to Europe and the US soon, click here.
Image: 1 Hotels, Mayfair