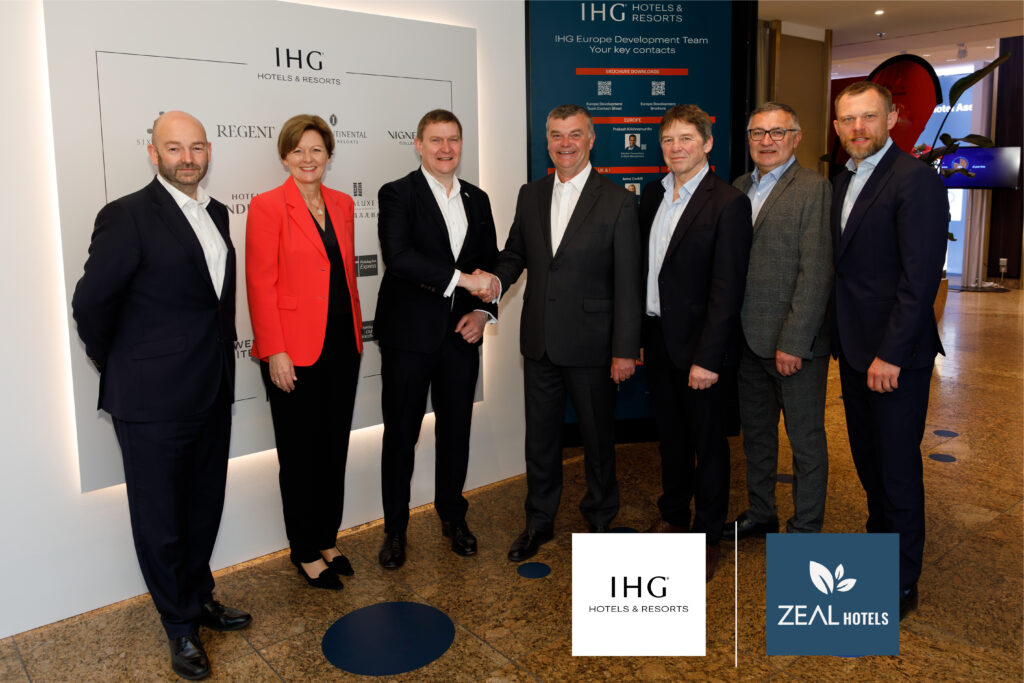 UK: Zeal Hotels has signed an agreement with IHG Hotels and Resorts for a net zero hotel in Exeter.
The hotel will be both companies' first lifecycle net zero carbon hotel and will be aligned with the UK Green Building Council's framework definition of net zero carbon buildings.
Zeal Hotels recently obtained planning permission for the 142-bedroom hotel and construction is due to begin in July in Exeter. The hotel will open next year.
The property is aiming for a minimum BREEAM rating of Excellent, with a target of Outstanding and will feature a meeting room, restaurant, bar, gym, gardens, and numerous car charging points.
Tim Wheeldon, managing director, Zeal Hotels, said: "This is the result of Team Zeal's passion to create a sustainable and repeatable hotel concept and IHG has been at the forefront of sustainability in the hotel sector. We are looking forward to sharing our knowledge to help move the industry forwards and achieve our net zero carbon targets together. It is our ambition to accelerate the net zero carbon process within the hospitality industry."    
He added: "IHG has a compelling global network which will help to spread the Zeal Hotels message and help guests to enjoy their hotel stays free from concerns about their carbon footprint. We want to keep people travelling, keep the sector growing and, more importantly, keep lowering our footprint."
Karin Sheppard, SVP MD Europe IHG Hotels and Resorts said: "Sustainable development is core to how IHG are looking to grow. We know that guests are looking for more sustainable stays and are willing to pay more for them. So I'm really excited to be signing our first lifecycle net zero carbon hotel. It's a big step in the right direction and I'm confident Zeal Hotels are the right partner for the job."
The hotel will be managed by Valor Hospitality.
Brian McCarthy, managing director of Valor Hospitality said: "We are really pleased to be appointed as the management team for this game-changing hotel. To be recognised by Zeal Hotels is a real testament to our track record for being an organisation that is a great place to work, driven by our obsession with team member engagement and commercial expertise, and our mission to be the most sustainable hotel management company in the world.
Valor manages around 40 hotels across the UK and has more than 100 worldwide. McCarthy added: "Adding Zeal's first net zero carbon hotel to our portfolio shows how far we have come as a team… This great project takes us into the next step in our growth journey and we're excited for what's to come.''
Zeal Hotels' Wheeldon added: "We are thrilled to be working with Valor Hospitality on this exceptional project. Out of a strong field, Valor stood out as the team who could deliver our vision and who, importantly, share our ambitions for a net zero-carbon future for the sector."
The UK hospitality industry has to reduce its carbon emissions by 66 per cent on 2019 levels by 2030 Wheeldon explained. "This represents a huge challenge for existing and newbuild hotels. The need for the hotel industry to take action has never been more pressing and the longer we leave it, the harder and more expensive it will be to make a difference."