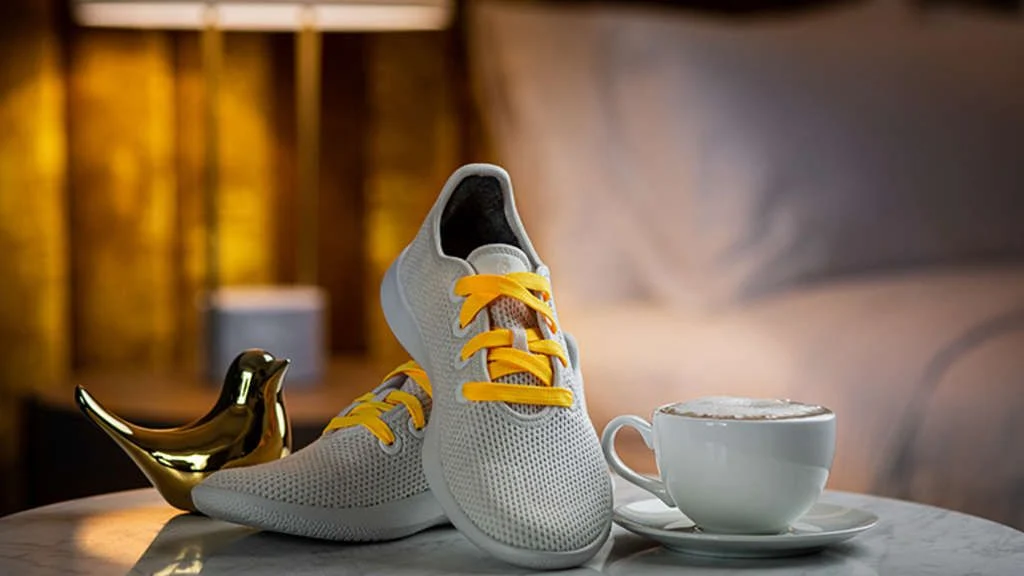 WORLDWIDE: IHG Hotels & Resorts' voco hotels has announced limited-edition packages, which feature amenities and activities with a small sustainable twist.
The exclusive packages offer room upgrades and "eco-minded" amenities and experiences.
Jane Mackie, senior vice president, global marketing, luxury & upscale brands, IHG Hotels & Resorts said: "We welcome guests to 'come on in' and experience what makes this unique brand reliably different, while also enjoying an eco-friendly painting activity or hitting the pavement in a way that treads lightly on our planet – be it walking or cycling."
The packages, which are already available in the US, will be rolling out at selected voco hotels in the UK, Australia and New Zealand over the next few weeks.
One of 17 brands in the IHG Hotels & Resorts portfolio, "Step by step" is voco's sustainability mantra, built on a belief that small steps collectively make a big difference. Some of the small steps the brand has taken include duvet and pillow fillings made from 100 per cent recycled materials, and glass water bottles in guest rooms.
Guests who book the Birds of a Feather package in the US will receive a voucher for a free pair of sustainably-made Allbirds Tree Runners, a local city guide, and choice of a barista-style coffee or a cocktail – including a zero-proof option – in addition to a room upgrade.
In the UK, guests who book the Very Important Peddlers (VIPs) package will have access to a fleet of bicycles to explore local attractions, as well the choice of a barista-style coffee or a cocktail – including a zero-proof option – along with a room upgrade.
The bicycles will be available at voco St. John's Solihull, voco St. David's Cardiff, voco Reading, voco Grand Central Glasgow and voco Edinburgh – Haymarket.
When booking in Australia or New Zealand, guests can participate in the region's first upcycled art series created in partnership with a local sustainable artist. The Sustainable Sip & Paint package will offer a complimentary Pinot & Picasso voucher to create upcycled artwork on voco bedsheets, which are part of the Better Cotton Initiative. Included in the package is the choice of a barista-style coffee or a cocktail, in addition to a room upgrade and QR code packed with tips and inspiration from the artist. The package is available at voco Auckland City Centre, voco Brisbane City Centre, voco Gold Coast, voco Kirkton Park Hunter Valley and voco Melbourne Central.
IHG Hotels & Resorts currently operates 41 open voco hotels properties in more than 25 countries around the world with an additional 34 in the global pipeline, including the upcoming voco Guadalajara Naruda, voco Dubai the Palm and voco Avignon – Le Bristol.
Six Senses Hotels & Resorts recently launched a Sustainability Camp for teenagers.
IMage: IHG