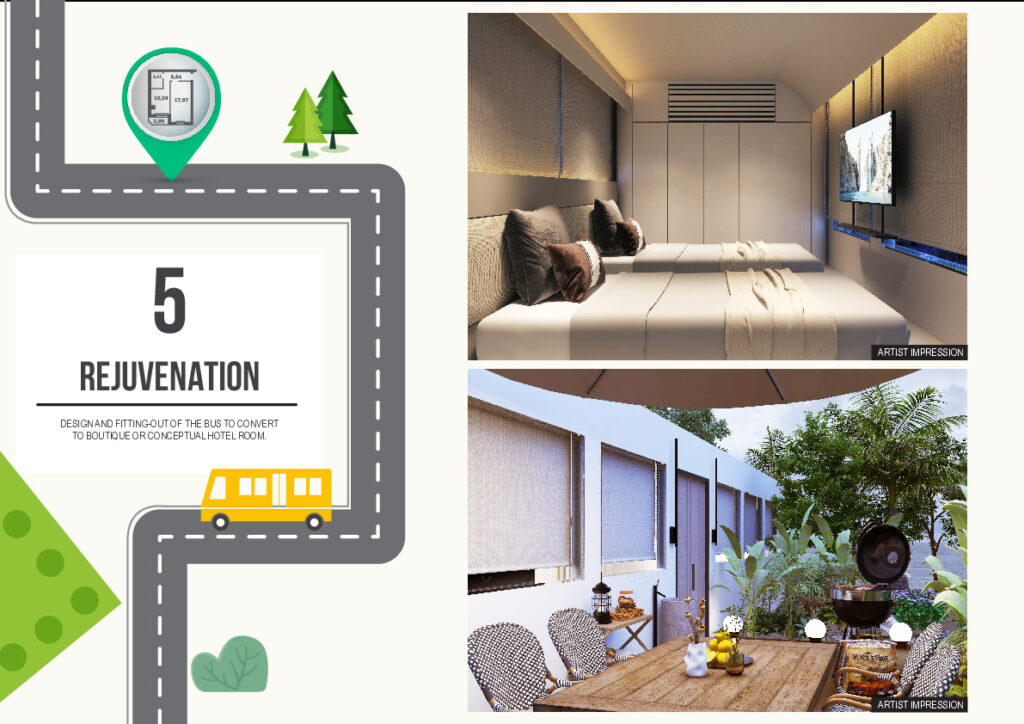 WTS Travel and partners (LHN Group and Sky Win Holding Pte Ltd) are launching a sustainability-focused resort with guest rooms made from recycled public buses.
The "Bus Resort" will be the first in Southeast Asia to use reconstructed buses as guest rooms and is due to be completed by the summer next year.
The 20 room resort is located next to Changi Village's Hawker Centre and will benefit from being close to the restaurants and bars, shops and attractions of the popular area.
There will also be an 'Events and Experiences Centre' within the resort, providing space for activities such as pilates, yoga and other mindfulness-focused experiences.
WTS travel managing director, Micker Sia, said: "This is an incredible opportunity for Singapore, WTS Travel and partners (LHN Group and Sky Win Holding) to showcase how tourism, nature and environmentalism can come together for the benefit of our community. Through the execution of creative ideas, we can upcycle existing resources and create unique and exciting new experiences for both locals and tourists."
WTS Travel & Tours Pte Ltd is a leading Singapore travel agency offering premier travel services in air-ticketing, coaches, cruises, group incentive tours, overseas package tours, and worldwide hotel reservations. It also offers tours, accommodation and ground transportation to major attractions across Singapore.
Image: Artist's impression from WTS Travel.