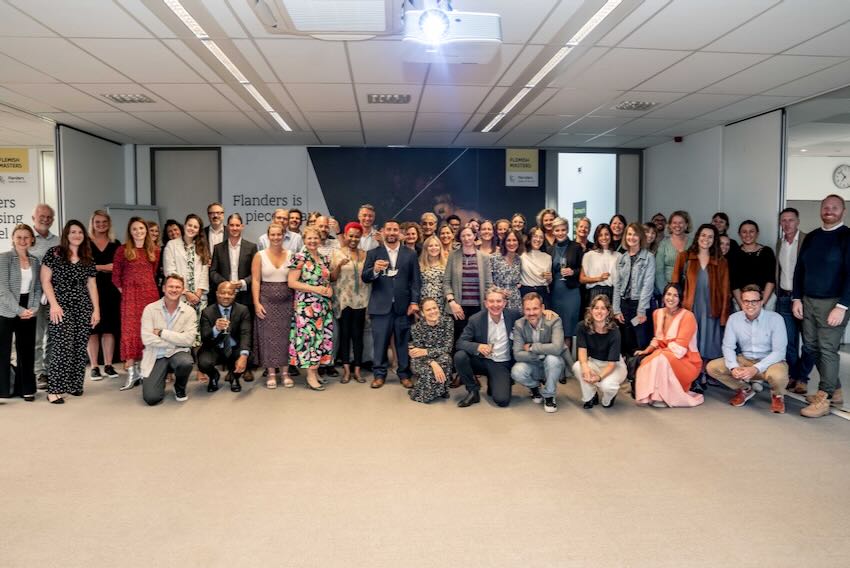 EUROPE: The Travel Foundation has called upon industry leaders to "step forward and step up" with urgent collaboration needed to build a resilient future amid the climate crisis.
As part of its 20th anniversary celebrations, the global NGO brought leaders together at its new Brussels location to find new and innovative ways of working together.
The new office, situated at the heart of the EU, aims to bring opportunities for funding, growth and partnership. The UK office will be retained, and the Travel Foundation is also exploring options for a US office.
The Travel Foundation brought together travel industry leaders from across the globe to explore future collaboration in two key areas: ESG (Environmental Social and Governance) reporting and climate action. It asked leaders to move beyond planning, take action at scale, and work together pre-competitively to ensure trailblazing efforts have a transformational impact on the wider industry.
The Travel Foundation's CEO Jeremy Sampson said: "Twenty years ago we were born from collaboration by the UK travel industry. Since then we have gone from strength to strength to become a truly global and independent organisation. We now need impact at scale – nothing less is good enough. So I call on the next generation of industry leaders to step forward and step up – you know that doing good work in silos won't cut it. The system will only change, as it must, with collective action."
The Travel Foundation has also announced the following partnerships and initiatives as part of its future pathway for collective action:
 A formal agreement signed between the Travel Foundation and the Organisation of Eastern Caribbean States (OECS) which, in a historic first, involves both tourism and environment officials across the 11 Caribbean nations on the frontline of climate change. 
Its partnership with Expedia Group will soon launch a free "climate champions" training resource for destination marketing and management organisations (DMOs), available through Expedia's online learning platform. 
Expedia is also backing the Travel Foundation, with NGO partners CREST, Tourism Cares and Cuidadores de Destinos, to develop an industry white paper exploring what Climate Justice means for the travel industry, led by the University of Waterloo. Expedia has also recently gifted further funds to the Travel Foundation to support its charitable goals.
Edinburgh Futures Institute and TravelTech Scotland will collaborate with the Travel Foundation to develop, among other things, "traveltech testbeds" in destinations which will provide real-world examples of data-led tech solutions. 
A three-year membership agreement with Mastercard's Tourism Innovation Hub will enable closer cooperation on joint initiatives. 
Scientists at BehaviorSMART will also work with the Travel Foundation to provide businesses and destinations with behaviour-change solutions, combining knowledge of tourism, sustainability and behaviour economics.
 Closer alignment with the Sustainability Hospitality Alliance to identify opportunities that bring the accommodation sector and other tourism stakeholders together to deliver greater positive impact in destinations.
 Holiday Extras, one of the Travel Foundation's longest standing and closest supporters, has renewed its commitment. To date it has raised and donated more than £350,000 for the charity, and announced at the anniversary celebrations a commitment to raise an additional £500,000.
Establishing an office in Brussels, hosted by VisitFlanders, which already provides a hub for the European Travel Commission (ETC), the European Travel Association (ETOA) and NECSTouR (Network of European Regions for Competitive and Sustainable Tourism).
Jeremy Sampson closed the event: "The Travel Foundation is here because you are here – a community of trailblazers, forward thinkers and those ready to take the leap. Here's to the next twenty years, together." 
Image: Supplied