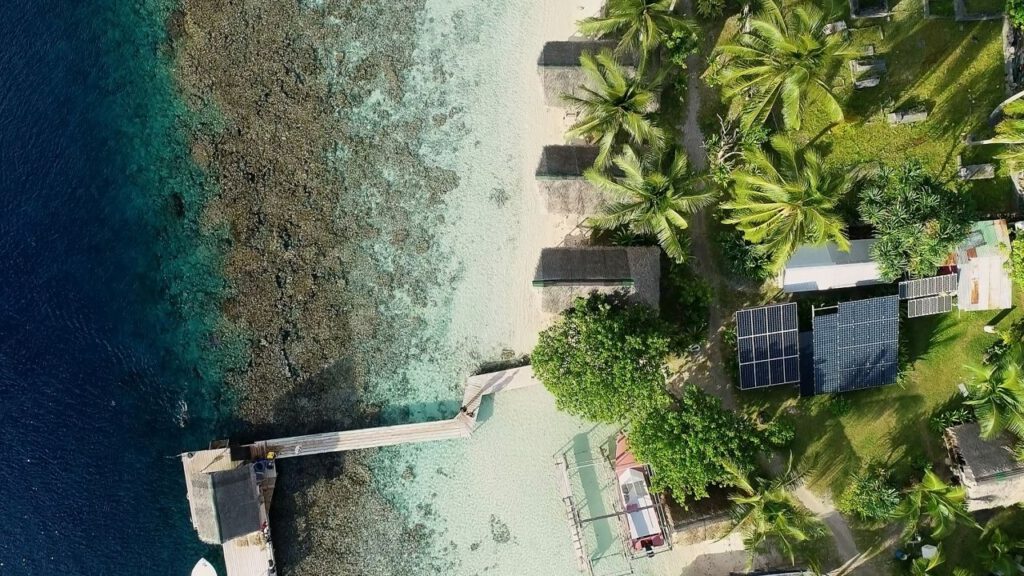 UK: The Sustainable Hospitality Alliance has updated its Hotel Carbon Measurement Initiative (HCMI) to make a tool which offers a comparable, transparent approach to carbon, water and waste reporting.
The tool, which was developed more than 10 years ago has been updated after user feedback and research by Cornell University's Center for Hospitality Research.
The latest version has been updated to align with GHG Protocol guidance and to better incorporate renewable energy with the support of Greenview. Publicly available carbon emissions factors have also been added into the tool to make it more accessible. 
The Sustainable Hospitality Alliance is calling on the hospitality industry, including corporate clients and booking platforms, to use common measurement metrics to ensure a transparent and globally comparable approach to carbon, water and waste reporting.
Glenn Mandziuk, CEO, Sustainable Hospitality Alliance said: "With sustainability rightly becoming an increasingly important focus for the industry and their guests, clients, investors and suppliers, it is vital that the industry has the tools to measure and monitor their impact, and can be accurately recognised for their progress. We therefore all need to be speaking the same language by using consistent and robust methods and we are proud to be updating HCMI which will enable everyone to focus on minimising negative impacts and accelerate action towards net positive hospitality for people and planet." 
HCMI has been the only industry-recognised carbon calculation methodology for more than ten years. The methodology is used widely across the industry by over 30,000 hotels including those of Hyatt, Marriott International, Radisson Hotel Group and Scandic, and some business travel platforms.
Kerry Douglas, Head of Programme, Institute of Travel Management (ITM)
"In our most recent survey of ITM's buyer members 'influencing sustainable practice' ranked
as the second biggest challenge that they face currently when it comes to managing travel. Our buyer members want and need transparent and comparable data from hotels to support their sustainability initiatives and provide their travellers and organisations alike with the insights needed to understand, manage and report on the impact of their business travel. This is why programmes such as the Sustainable Hospitality Alliance's HCMI are so important in giving hotels a recognised methodology to calculate carbon footprint per occupied room per day. We would certainly encourage hotels to use HCMI and provide accurate and benchmarkable data to their corporate customers."  
We recently reported the news that Sustainable Hospitality Alliancehas teamed up with several leading industry organisations to use of HCMI including World Travel & Tourism Council (WTTC), Global Sustainable Tourism Council (GSTC), the American Hotel and Lodging Association (AHLA) and the Global Business Travel Association (GBTA), who will incorporate it into the guidance they give to the industry and corporate travel managers. 
Delphine Millot, SVP Sustainability, Global Business Travel Association said: "Harmonising the way emissions are measured on an industry-wide, global scale is critical to allow corporations to effectively calculate and compare emissions from their hotel stays. Earlier this year, GBTA's study on the State of Sustainability for Global Business Travel, showed that almost two-thirds (63 per cent) of the industry identifies the lack of transparent sustainability data as a main barrier to climate action. HCMI, given its accuracy, availability and transparency, provides the right framework for the hospitality sector. GBTA looks forward to collaborating with the Sustainable Hospitality Alliance to ensure a wider use and uptake of HCMI as a go-to standard for hotels' carbon measurement." 
The methodology has also been recognised at the governmental level, with data based on it used in the UK government's greenhouse gas reporting calculator1. It also supports users of the One Planet Network's Glasgow Declaration for Climate Action in Tourism.
Free for all the industry, HCMI generates robust, comparable data which can be used to inform buyer decision-making, in addition to helping hotels track their carbon reduction progress. The methodology applies to all hotels, large or small, regardless of amenities offered. It can be built into existing systems or used as a stand-alone tool, by those without their own systems, making HCMI accessible to every hotel in the world.
Alongside HCMI, the Hotel Water Measurement Initiative (HWMI) and the Hotel Waste Measurement Methodology (HWMM) are available to help hotels provide consistent and transparent data on their water and waste footprints. 
All three methodologies are used in the Cornell Hotel Sustainability Benchmarking index (CHSB), the largest industry initiative of its kind which enables hotels and their customers to benchmark sustainability performance.
HCMI was originally developed by the Sustainable Hospitality Alliance and WTTC in collaboration with 23 leading global hospitality companies, and reviewed by external experts including the World Resources Institute (WRI).
Image: Sustainable Hospitality Alliance