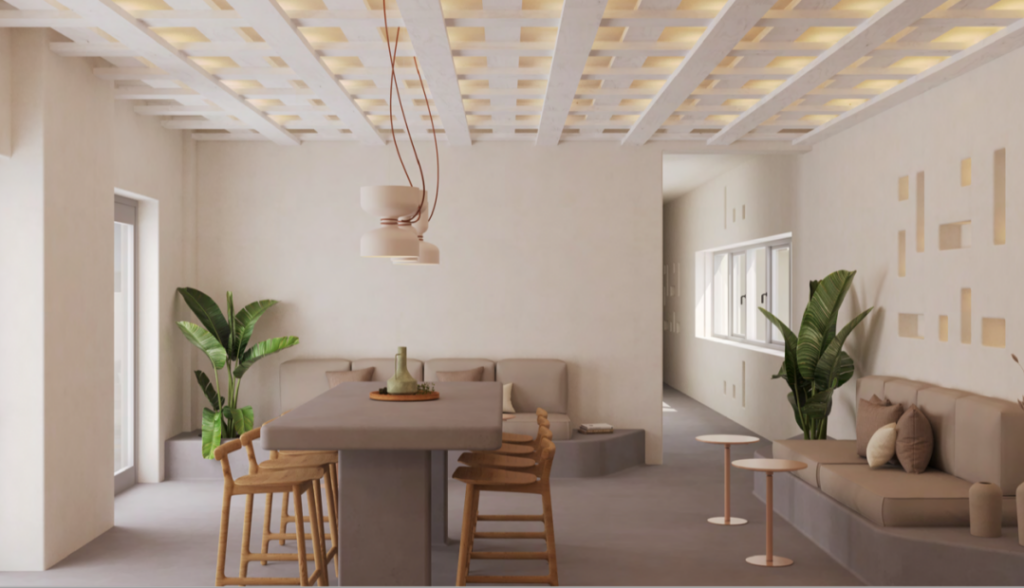 GREECE: A sustainable boutique hotel will open on the island of Serifos this July using carbon capture to help it reduce emissions.
The 17 room Nostos Boutique Hotel on the small Greek island will open after being converted from a family-run guest house.
The new hotel has been made using local materials focusing on lowering its environmental impact. It will remove C02 emissions through cleantech applications on the building. This means it is using technology like thermal building insulation, the latest AC systems including solar panels and heat pumps. 
The hotel has also partnered with Climeworks, a Swiss company founded in 2009, which practises "direct air capture" (DAC) where carbon dioxide is removed from the air and stored underground, reducing the impact of climate change. Climeworks removes C02 for more than 160 companies worldwide including multinationals such as Microsoft, BCG, UBS and Swiss Re.
According to Climework's website DAC works by drawing air through a fan, which passes through a filter, which captures and traps carbon dioxide particles. When the filter is full the collector closes and the temperature rises to 100 degrees causing the filter to release the C02 which can then be collected and stored. DACs are required to be near a renewable energy source and in a place where CO₂ can be stored.
The boutique hotel will open in July.