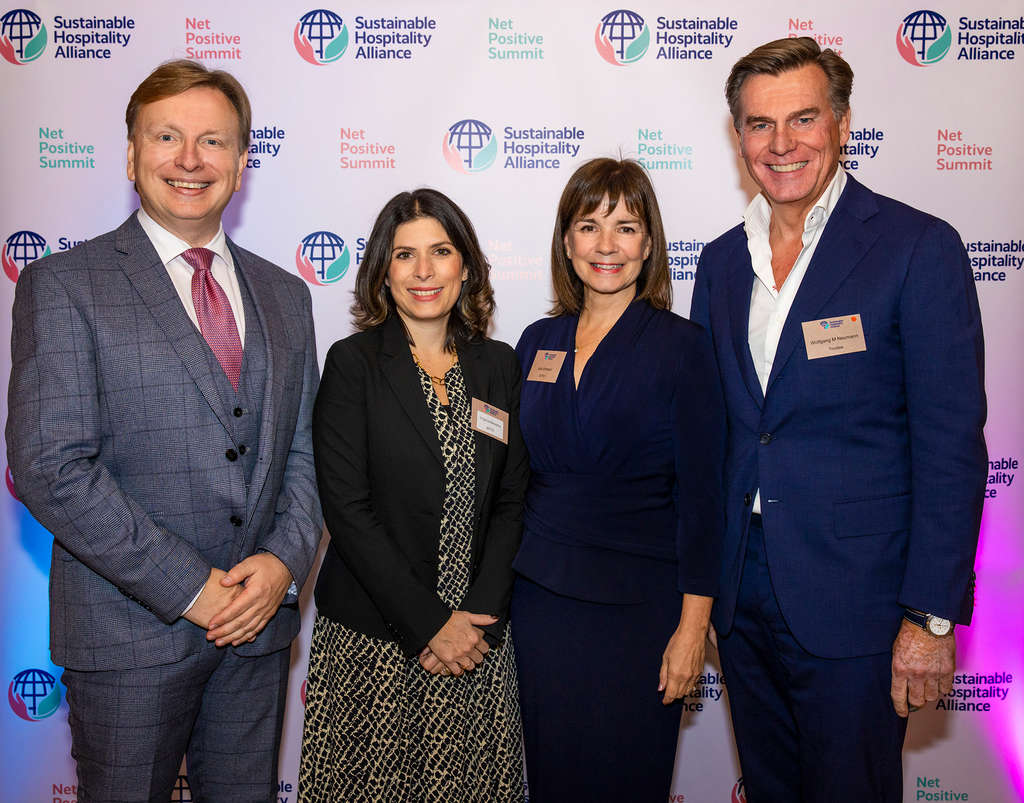 UK: The World Travel & Tourism Council and the Sustainable Hospitality Alliance, have signed a Memorandum of Understanding (MoU) to work towards improving sustainability in the global hospitality industry.
The MoU means that both organisations will work more closely to improve the environmental and social impact of the global hospitality industry.
Through the MoU, WTTC and the Sustainable Hospitality Alliance have pledged to work together in a united voice, cooperating on new research projects and driving change and innovation in sustainability in the hospitality industry.
In August we reported that the WTTC was to release its benchmarking reports for hotels which are members of its Hotel Sustainability Basics Initiative.
Glenn Mandziuk, Sustainable Hospitality Alliance CEO, said: "We are proud to be partnering with WTTC on promoting sustainable growth. This partnership combines the Alliance's sector-specific expertise with WTTC's scale and reach to enable both our organisations to enhance collective impact across the industry and drive progress further towards net positive hospitality. We have partnered in the past, including on the Hotel Carbon Measurement Initiative (HCMI), and I am very positive about the future potential of our two organisations working together alongside our members and the wider industry."
Julia Simpson, WTTC president & CEO, said: "The Sustainable Hospitality Alliance has been a valuable supporter of our Hotel Sustainability Basics which are the first step in the ladder to advance sustainability in the industry. Although the hospitality industry has transformed dramatically in recent years, we recognise that there is still more that we can do together. Our collective efforts will enable the hospitality industry to continue moving towards a greater positive impact through this new partnership."
The signing took place at the Sustainable Hospitality Alliance's Net Positive Summit in London on October 12, where WTTC President & CEO Julia Simpson joined Alliance CEO Glenn Mandziuk to address delegates representing a broad range of industry experts, examining the current sustainability challenges the sector faces.
The Summit also coincided with the 30 year anniversary of the organisation. Founded in 1992, as the International Hotels Environment initiative (IHEI) – part of the then Prince of Wales's International Business Leader's Forum, the charity was founded by 11 hotel company CEOs in the wake of the Rio Earth Summit in recognition of the "urgent need to support moral and ethical conviction with practical action."
Over the years, the organisation expanded its scope to tackle social issues as well as environmental challenges, and evolved first into the International Tourism Partnership (ITP) and now as an independent charity, the Sustainable Hospitality Alliance. Nine of the original brands are still represented through their modern-day equivalents demonstrating their long-term commitment to operating sustainably and supporting the wider industry through collaborative action.