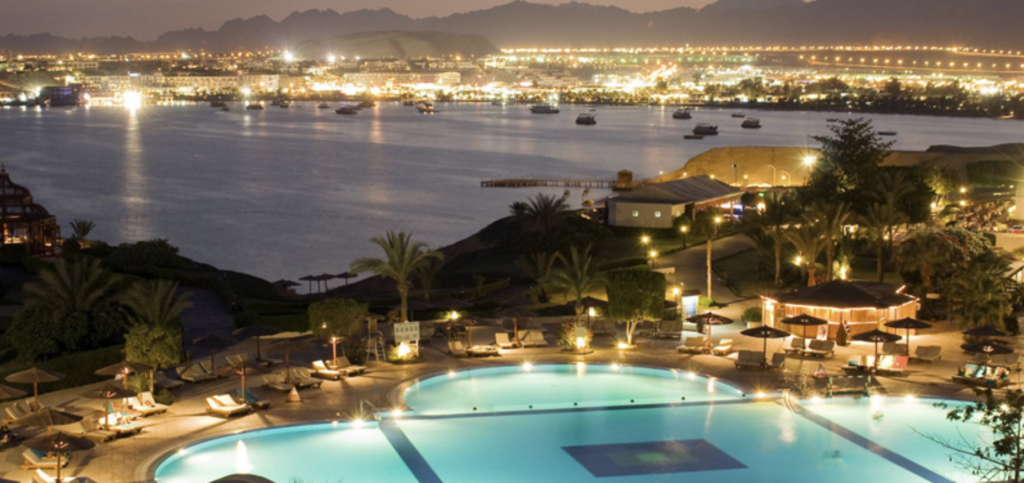 EGYPT: Sharm El-Sheikh hotels are striving to be awarded Egypt's Green Star Hotel certificate ahead of the country hosting COP27.
The Egyptian Ministry of Tourism and Antiquities said 22 properties have already got the sustainable hotel certificate and 48 have applied.
Sixteen more hotels are in the process of completing the steps needed before they can apply.
The Green Star Certificate is a national green certification and capacity-building program managed by the Egyptian Hotel Association (EHA) under the patronage of the Egyptian Ministry of Tourism. 
The GSH program offers an opportunity for hotels operating in Egypt to be internationally recognised for raising their environmental performance and social standards while reducing their operational costs. 
A team of certified local and international experts guide interested hotels through a sequence of training and information support sessions leading to field audits to ensure compliance with the program standards prior to granting the GSH certification.
The 27th Conference of the Parties to the UN Convention on Climate Change (COP27) will take place in November this year.
Image: Egypt.travel