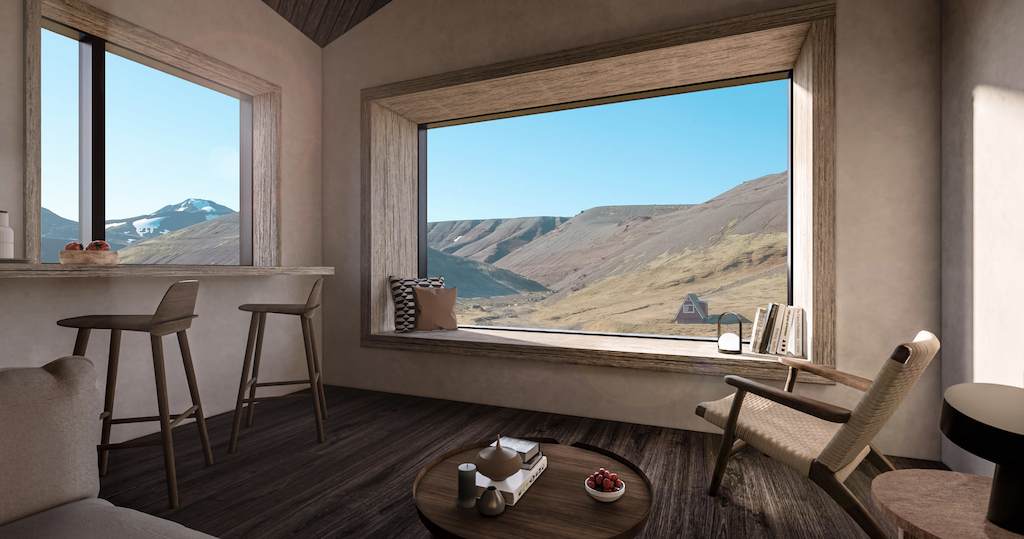 ICELAND: Blue Lagoon group has opened a remote highland resort this week, which has been developed with BREEAM. 
Highland Base – Kerlingarfjöll, in Iceland's central highlands, has been developed in accordance with BREEAM — one of the world's leading sustainability assessment methods for buildings.
BREEAM aims to get the built environment to net zero and achieve ESG goals through an holistic approach. It is an evolving process, which shapes the future of green buildings – there is still time to contribute to feedback and suggestions for Version 7 of BREEAM this week. 
In 2020, Kerlingarfjöll was also designated a Protected Nature Reserve by Umhverfisstofnun (the Environmental Agency of Iceland). 
The resort will offer 46 rooms, two suites, and six lodges, including three accessible rooms.
Covering almost 100 square kilometres, Kerlingarfjöll is a circular mountain range that formed over 10,000 years ago with a series of subglacial volcanic eruptions. 
The landscape is ideal for those seeking to explore the natural wonders of the central highlands in the summer, by foot and e-bike, or skiing and snowmobiling in the winter months. 
The resort will also offer a seasonal, riverside campsite, Highland Base Camp, located at the base of Kerlingarfjöll mountain range. Geothermal baths are also available to guests, with underground access from the main resort. The baths will open in October.
Sæmundsen, founder & CEO of Blue Lagoon Iceland said: "Kerlingarfjöll has been beloved by Icelanders for decades, and we're pleased to introduce the destination in an entirely new way. Full of adventure—from the journey to the experiences while there—Highland Base – Kerlingarfjöll will be unmatched for those looking to explore the remote, central highlands of Iceland."
Image:Highland Base – Kerlingarfjöll