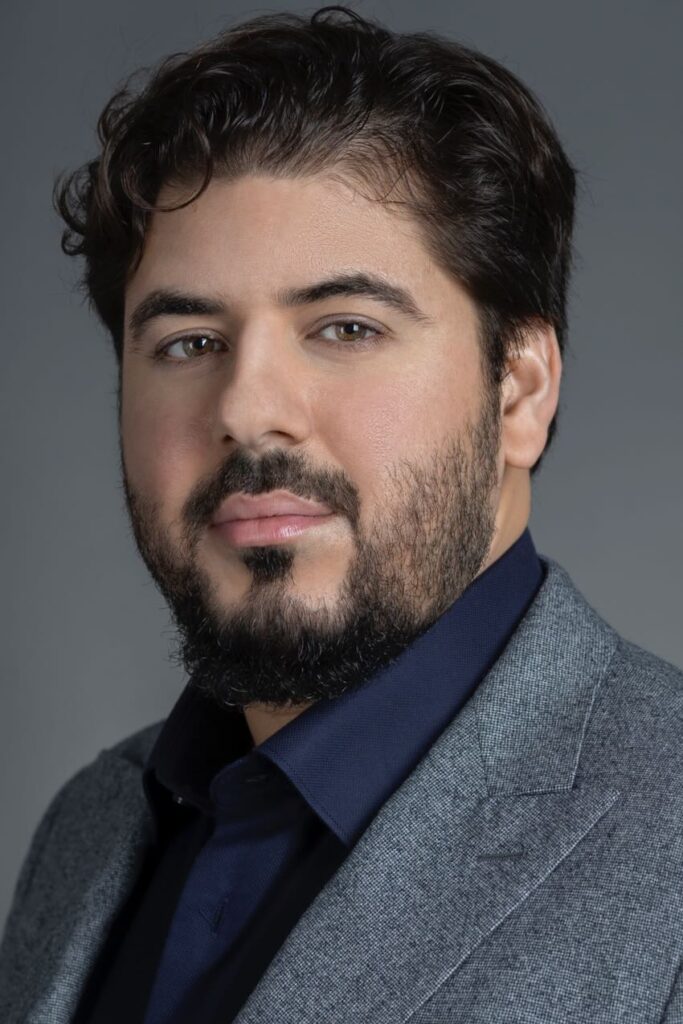 Karisma Hotels & Resorts owns and manages a portfolio of properties in Latin America, the Caribbean, and Europe with certifications from EarthCheck, Travelife and Green Globe. It recently launched an Autism Concierge to help travellers with autism or those who are travelling with family with autism. Rafael Feliz Español, Europe VP of sales & marketing, Karisma Hotels & Resorts talks about the partnership with Autism Double-Checked, DEI and how the group works with many organisations to help implement its Passion for Sustainability programme.
You recently partnered with Autism Double-Checked to offer an autism concierge. What prompted you to take this initiative and how has it been received so far?
RE: We partnered with Autism Double-Checked because we are dedicated to inclusivity and believe that luxury should be accessible to everyone, including those with disabilities. As part of our commitment to inclusion, we introduced the Autism Concierge service, making us the first hotel chain to do so. This service provides personalised assistance and support for clients with autism, ensuring their specific needs are met. The response to this initiative has been overwhelmingly positive. We anticipated some impact, but the level of traction we've received from both the industry and consumers has exceeded our expectations. We are thrilled to see the difference we are making.
How important do you think the DEI part of hotel strategy is and what else does Karisma have in the pipeline to address inclusivity and diversity?
RE: Diversity, equity, and inclusion (DEI) are among our top priorities, both for our workforce and our consumers. In addition to our Autism Concierge service for customers, we have implemented DEI strategies within our organisation. We adhere to SECTUR's [Mexico Secretary of Tourism] codes of conduct, ensuring fair compensation and gender parity in salaries. Our goal is to achieve a balanced workforce, with 50 per cent male and 50 per cent female employees across all departments in our Hotels and Corporate divisions. By cultivating inclusive talent and empowering global diversity, we strive to be a socially responsible company that fosters growth and development for all, including staff with motor and hearing disabilities. 
With Karisma Hotels & Resorts' Passion for Sustainability programme, what are its key targets towards net zero when it comes to energy / carbon emissions and initiatives?
RE: Our Passion for Sustainability programme is aligned with the UN's sustainable development goals. Our programme focuses on minimising our carbon footprint and maximising positive impacts on the environment, local communities, and destinations where we operate. Through our sustainability policy, we provide a comprehensive framework for sustainable practices across all our hotels. We are deeply committed to environmental responsibility, efficient resource management, and community engagement. Our practices are measurable, auditable, and backed by relevant certifications.
One of our most notable achievements is the implementation of the largest solar power plant in the Dominican Republic. This facility alone supplies 25 per cent of the electricity needed for our operations. We prioritise effective waste management through recycling, composting, and safe disposal of hazardous waste. Additionally, we actively work on reducing single-use plastics and raising awareness among our staff and customers. Our commitment extends to campaigns promoting energy efficiency, circular economy, water conservation, climate change mitigation (carbon footprint), environmental education, and biodiversity conservation. These areas represent key aspects of our internal development initiatives.
Karisma Hotels & Resorts have sustainable certifications such as EarthCheck, Travelife and Green Globe. What does that mean for the group? 
RE: At Karisma Hotels and Resorts, our sustainability policy is not only auditable but also internationally certified. This ensures that our commitment to the environment, community, and sustainability aligns with globally recognised standards. We undergo regular quarterly, semi-annual, and annual certifications. These certifications validate our ongoing efforts to contribute to the United Nations' sustainable development goals and establish us as a socially responsible company. We prioritise supporting the local economy by hiring local collaborators, sourcing from local suppliers, and utilising products and services that embrace sustainability practices. This approach allows us to reduce our ecological footprint through enhanced energy efficiency and promote fair trade. Additionally, it strengthens both the environment and the local economy, fostering a sustainable and thriving community.
As a luxury offering, what can Karisma do to encourage its guests to be more sustainable?
RE: We encourage their participation in various sustainable practices during their stay, such as towel and sheet reuse programmes, utilisation of amenity dispensers, water conservation, and enjoying food and beverages in our restaurants sourced responsibly. Many of our clients eagerly participate in activities like releasing protected sea turtles, savouring fruits and vegetables from our organic gardens, supporting the local artisanal economy through weekly sales and promotions, and respecting the local flora and fauna. We also reinforce our commitment to sustainability by actively participating in global events like Earth Hour.
What do you think is the greatest challenge for the hotel sector when it comes to sustainability?
RE: One of the greatest challenges for the hotel sector when it comes to sustainability is striking a balance between guest expectations and environmental impact. Hotels strive to meet guests' comfort and luxury preferences while minimising their ecological footprint. This challenge involves implementing sustainable practices across various areas, such as energy and water conservation, waste management, sourcing sustainable materials, and reducing carbon emissions.
Another challenge is the complexity of supply chains. Hotels rely on a wide range of suppliers, and ensuring that these suppliers adhere to sustainable practices can be a significant undertaking. Collaboration with suppliers to improve sustainability standards throughout the entire supply chain is crucial.
What organisations does Karisma Hotels & Resorts work with to continue on its sustainable pathway?
RE: Karisma Hotels and Resorts collaborates with numerous organisations to support various causes and initiatives. Some of the notable organisations we work directly with include: UNITAS (United to end human Trafficking), CCMSS (Mexican Civil Council for Sustainable Forestry), Collective for Social Impact, SUSTENTUR (Responsible Tourism) ADAPTUR (Inclusion) Peninsular Alliance 2030 (United Nations), ALIARSE por Quintana Roo (Inclusion), St. Jude Foundation – Dominican Republic, CONANI (National Council for Children and Adolescents), Ocean Conservancy, Clean the World, GIZ (Deutsche Gesellschaft für Internationale Zusammenarbeit-German Society for International Cooperation), The Nature Conservancy, United Nation Woman (United Nations Entity for Gender Equality and the Empowerment of Women), TUI CARE FOUNDATION, WWF (World Wildlife Fund), Great Place to Work.
These organisations conduct audits, certifications, and verifications to ensure that our practices align with their standards. We also collaborate with numerous other local and regional organisations to foster positive change and make a difference in our communities.
Image credit: Edvard-Nalbantjan
Autism Double-Checked provides an online autism awareness training and certification programme that has been specifically designed to make autism inclusion simple and profitable for the travel industry – airlines, hotels, tour operators and travel agents.