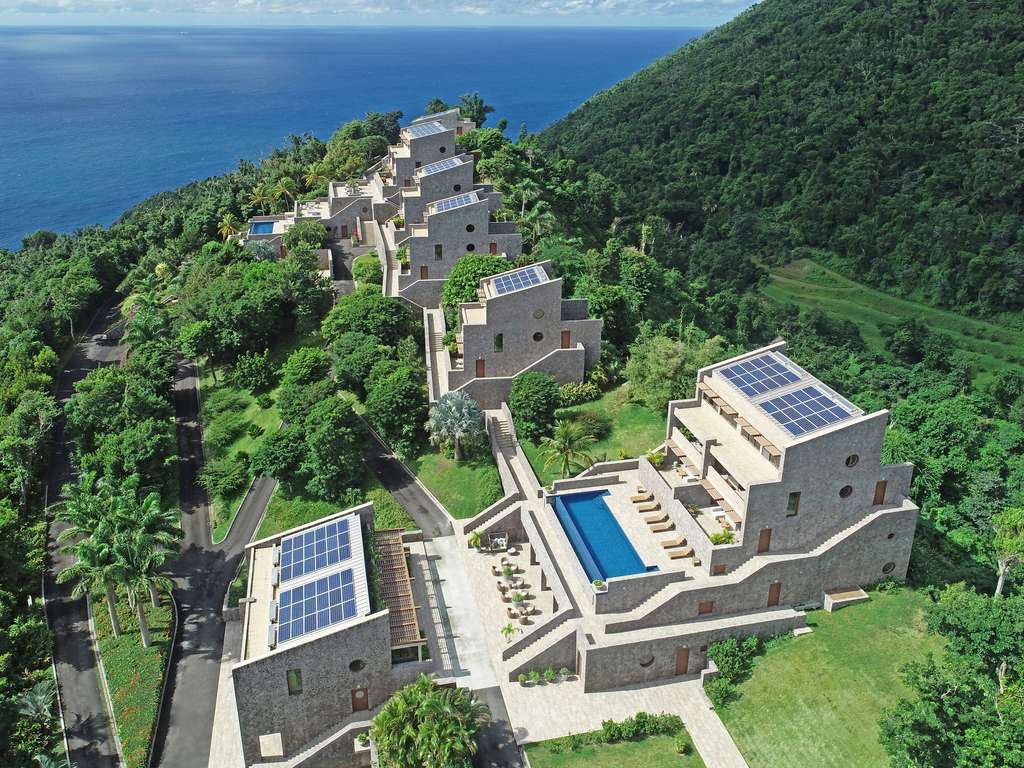 CARIBBEAN: Coulibri Ridge, the Caribbean's latest sustainable offering, will open later this month on Dominica.
Coulibri Ridge has been developed over the last 20 years with research into the buildings, infrastructure and local environment by Quebec born Daniel Langlois. 
Langlois and his partner Dominique Marchand first visited Dominica, the in the late 1990s and fell in love with the natural environment of the island.
Coulibri Ridge is an off-grid resort, with 14 spacious suites. The resort uses solar energy and wind turbines to power the building and the operations, which are designed to have limited impact on the local environment. 
Coulibri Ridge collects rainwater, which is purified by ultraviolet light and copper ionisation, and is then funnelled to each suite as well as serving the chlorine-free swimming pools. Rainwater and grey water can then be used to irrigate the gardens and a small farm (which is opening next year).
The resort offers four room types including suites with full kitchens for longer stays and some suites have private infinity pools. There are also two infinity pools available for all guests, as well as a gym, yoga space and spa. For meetings and events there is space as well as two dining rooms for private meals
The 285-acre resort will welcome guests on October 22.
Six Senses Hotels & Resorts recently launched a Sustainability Camp at its Maldives property.
Image: Coulibri Ridge