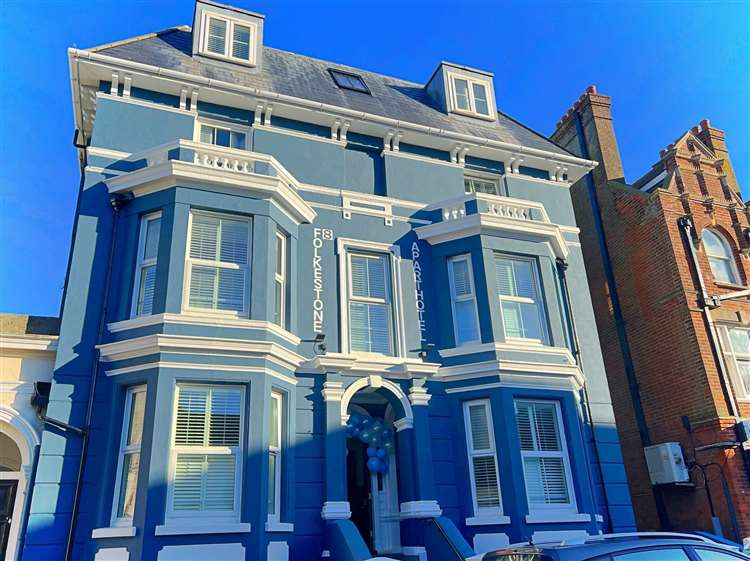 UK: A hotel, which claims to be Kent's first eco hotel, has opened in Folkestone.
Folkestone 8 aparthotel (apartments with hotel facilities) is a renovation of a building in Cheriton Place.
It used to be a language school but it was was unused during Covid-19, which prompted business partners Emma Howitt and Iurie Dontu to take on a eco-friendly development.
The aparthotel has 16 studio apartments with a view to adding two more in the future. All apartments have kitchenettes with a sink, fridge freezer, microwave and utensils. Eco-friendly products in the rooms include bamboo loo paper, wooden washing-up brushes, loofah washing up sponges, and a refillable aluminium natural hair, face and body wash.
The design features of the hotel include smart technology and recycled materials. There is infra-red heating and keyless locks which all count towards an eco friendly approach.
Co founder of the Folkestone 8 aparthotel Emma Howitt said: "Technology can really help you be eco. We have smart switches, which allow us to switch off the lights when a guest leaves. We also have smart door locks so there are no keys or cards used to open the doors. People can open the door to their room on their phone. We also have infra-red heating, which was a bit of a leap of faith for us. You can't see any heating in the rooms – there are no pipes or radiators, it's literally in the fabric of the ceiling."
The aparthotel has achieved an 'eco-smart' accreditation from Greengage – specialists in environmental sustainability.
In November a hotel in Bournemouth claimed to be the UK's most eco-friendly place to stay.