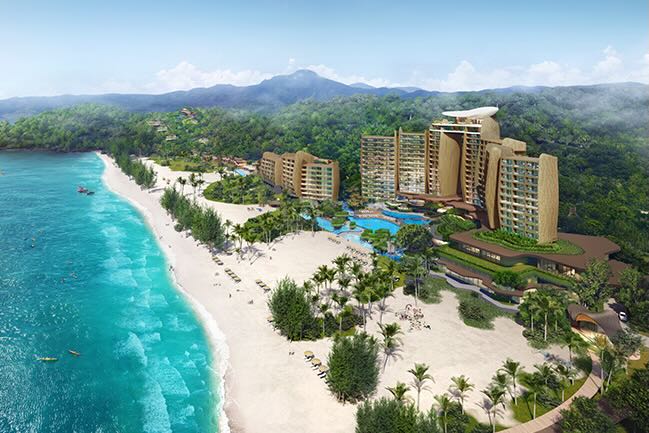 ASIA: IHG Hotels and Resorts has announced a plan for a luxury resort on the island of Borneo which has some sustainable practices.
The InterContinental Sabah Kota Kinabalu Resort, located in Kota Kinabalu in northern Borneo, is being developed in partnership with Taipei real estate broker Zhancheng Tourism Development.
InterContinental Sabah Kota Kinabalu Resort will adopt sustainable practices throughout its design, construction and operations, as well as offering guests an "immersive, close-to-nature stays through experiences that value, protect and care for the biodiversity of its location."
Rajit Sukumaran, managing director, South East Asia and Korea, IHG Hotels & Resorts, said: "Kota Kinabalu is one of the leading leisure destinations in Malaysia and an eco-tourism hub renowned for its nature-based attractions and rich cultural heritage." 
The hotel will operate in alignment with IHG's Journey to Tomorrow 10-year responsible business plan and will establish targets across energy, water, landscape, materials, and waste. There will also be recycled water via a rainwater filtration system.
The InterContinental Sabah Kota Kinabalu Resort will be the third IHG hotel in Kota Kinabalu with Holiday Inn Express Kota Kinabalu City Centre and upcoming Crowne Plaza Kota Kinabalu Waterfront. 
Chou Ken-Yu, chairperson, Sinyi Realty Inc. said: "In addition to the InterContinental Kota Kinabalu Resort project in Sabah in partnership with IHG, Mengalum Island, which has been engaged in ecological restoration work for two years, will also be built into the "world's first zero-carbon island" and a low-carbon tourist resort in the future."
The 450-room new-build beachfront resort, is cited to open in 2027.
Image supplied.