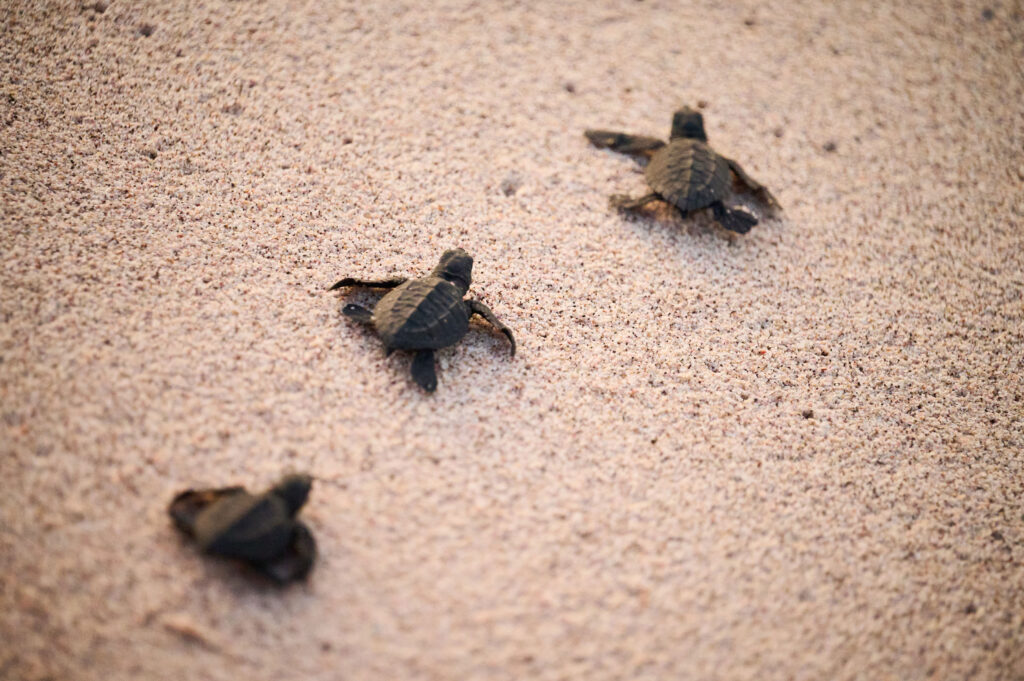 MEXICO: The Four Seasons Resort Punta Mita in Mexico is doing its part for the sea turtles on its beach by helping to release the hatchlings to increase survival rates.
Olive Ridley sea turtles, the second smallest sea turtle in the world, are intentionally released as a group at the shoreline at sunset, giving them the best chance of survival.
The hotel has been working with Red Tortuguera AC MEX in support of its conservation efforts for the sea turtles for eight years, conducting assisted releases, which increases the survival chances of hatchlings by 300 per cent.
John O'Sullivan, regional vice-president and general manager, Four Seasons Resort Punta Mita, Mexico told Sustainable Hotel News: "As part of Four Seasons Resort Punta Mita's commitment to the preservation of the environment and leaving a positive, enduring impact on the local community, eight years ago we partnered with RED Tortuguera A.C, a local organization dedicated to the conservation of sea turtles in Jalisco and Nayarit, Mexico. Since then, along with our guests, we've released close to 1 million sea turtles into Banderas Bay."
More than 980,000 hatchlings are saved during the August to February hatching season. The turtle eggs are collected and then protected and incubated for 45 days until they hatch.
These hatchlings "imprint" on the beach and will be back to that same beach in 15 years to lay their own eggs.
The partnership between The Four Seasons Resort Punta Mita and Red Tortuguera AC MEX that contributed to the opening of 12 sea turtle hatcheries along Banderas Bay.
The releasing of the turtles can also be part of meeting and events itineraries and corporate team building activities.
O'Sullivan added: "The Sea Turtle Release is an unforgettable and beautiful experience that our guests carry with them long after they've departed. To be able to educate guests about this natural wonder and have them participate in the conservation of sea turtles is extraordinary and continues to be one the most sought after activities at the Resort for couples, families, and groups alike."
Hotels supporting sustainable practices is something future travellers are keen to champion – as reported by Bloombery Media last year.
Image courtesy of The Four Seasons Resort Punta Mita.