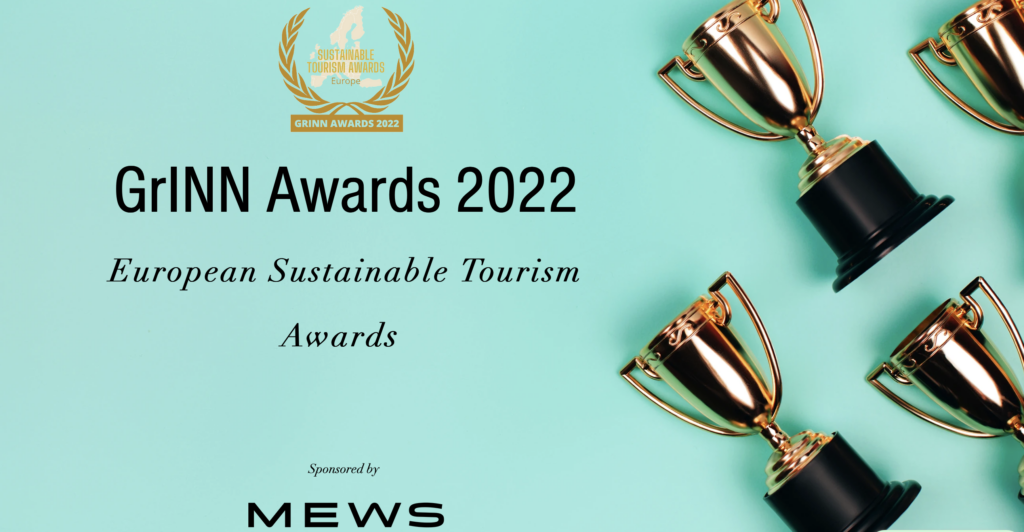 UK: Voting is now open for the 50 categories at the GriNN Awards – The European Sustainable Tourism Awards.
Hotels, pubs and tourism leaders from 23 European countries were nominated earlier this year for the awards, which recognise commitment and achievements in sustainability across the hospitality sector.
Voting is open to the public and the finalists will be announced after jury deliberation.
The jury includes experts in the sector:
Jakob Nader PLAZA Hotel Group, head of the sales department for more than 40 Hotels in Germany, Austria and Netherlands. Nader is committed to promoting growth through sustainability.
Cristina Castilla, customer experience tourism, producer, events. Her career is dedicated to offering customers the best travel experiences.
Floris Licht, chairman Convention Bureau Event Park Amsterdam and chief tree planting officer. Licht is an innovative and entrepreneurial GM.
Co founders of Quartz Inn Hotels, which runs the awards, are also on the judging panel.
Lidiia Tkachenko, co-founder of Quartz Inn Hotels, sustainability & partnerships and Alexander Zawadzki, co-founder and director of operations, Quartz Inn Hotels will oversee the process.
Quartz Inn Hotels operates in Europe, with more than 40 sustainable properties in its portfolio and is focused on building towards a more sustainable, future for the hospitality sector. Quartz Inn Hotels has its headquarters in London and was co-founded by Lidiia Tkachenko, Alexander Zawadzki and Ignacio Merino.
Sustainable Hotel News is proud to be sponsoring three categories in this year's awards.
Along with main Sponsor MEWS, Sustainable Hotel News is supporting the awards for: Best Luxury Eco Accommodation, Best Sustainable Accommodation – Scotland, Best Sustainable Accommodation – Wales.
We wish all the entrants in all 50 categories the best of luck and look forward to reporting the news of the winners.
For more information about the awards and to vote click here. Voting ends at 23.59 on November 6th.