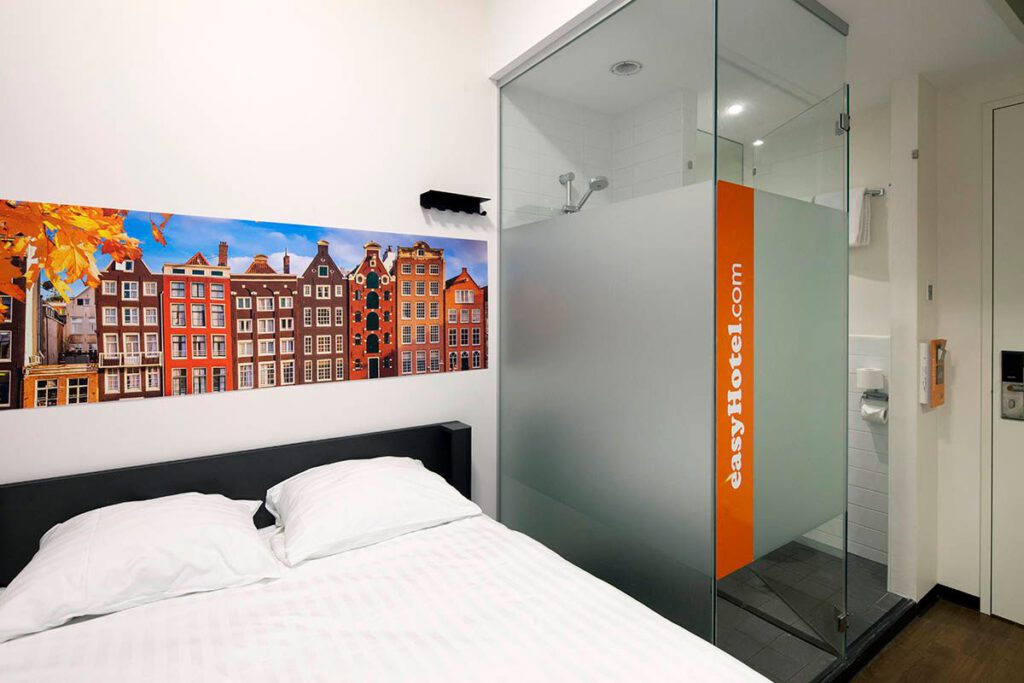 BENELUX: All eight easyHotels across the Netherlands and Belgium have been awarded the internationally recognised Green Globe accreditation.
Green Globe has been around for 29 years and is an internationally recognised standard for sustainable tourism, based on 44 globally accepted sustainability criteria across all departments and activities.
Green Globe cites itself as the original standard that all tourism eco-labels are based on. Once a hotel has become a member they can access a dedicated portal, Green Globe Solutions, which offers sustainability management solutions as an ongoing plan.
Lucas Drewes, managing director easyHotels said: "We are very proud to have received Green Globe certification for all our eight easyHotels in The Netherlands and Belgium. This fits perfectly with our vision of being the sustainable leader in the affordable budget hotel segment and shows that super sustainability and super prices can go hand in hand. It's super easy!"
As part of its Green Globe certification easyHotel Benelux has committed to the international standard for sustainable tourism and regular independent verification inspections. Sustainability management practices include monthly measurement of water usage for awareness of consumption per property; communicating sustainability to guests, suppliers and staff regarding saving water and energy, as well as waste separation; and providing guests with recommendations for vegetarian/ vegan restaurants, local sightseeing and natural attractions.
EasyHotel properties are based on low carbon construction and operation, and are in central locations which the group says increases the options for taking public transport and walking.
The hotel franchise also offsets emissions with the Trees For All program, which plants trees in the Netherlands and abroad.
Paul Kreuzkamp, hotel manager easyHotel Maastricht City Centre said: "By showing our guests that sustainability measures do not take away from their guest travel experience and comfort, we believe that our guests are better aware of how they can minimise their footprint while exploring the world!"
Each easyHotel team also engages in volunteer social work, such as volunteering at food banks, walking with elderly people, and removing rubbish from parks.
Image: easyHotel Amsterdam City Centre