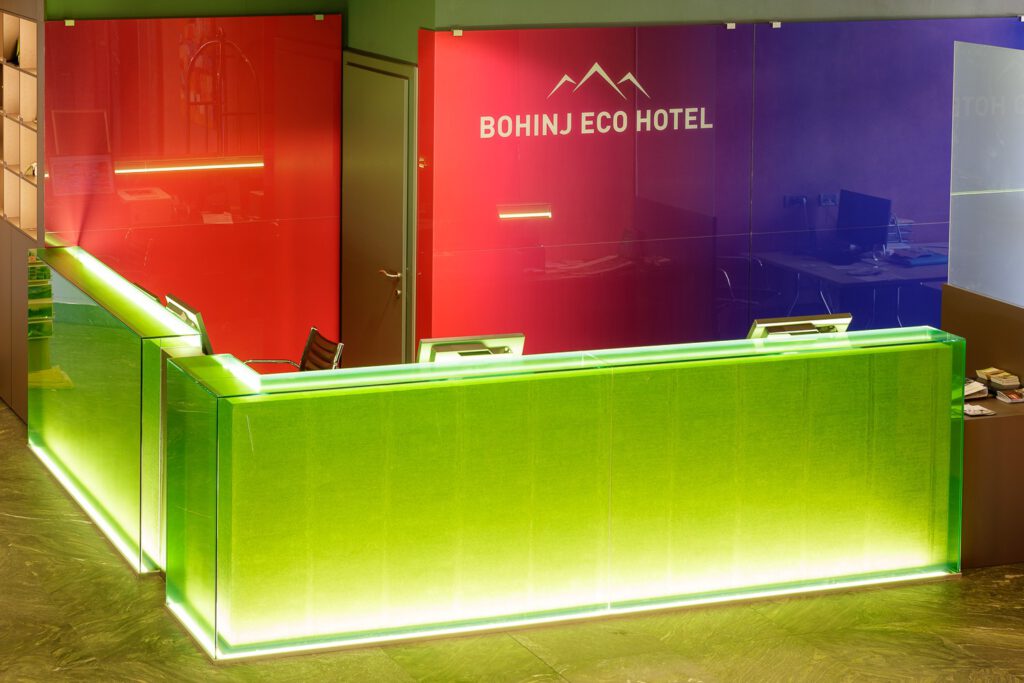 SLOVENIA: Bohinj ECO Hotel, in Triglav National Park, was the first hotel in the country to be awarded the Green Globe certification.
The central European country's tourist board has a dedicated section of the website for its Green Scheme encouraging visitors to choose sustainable accommodation when they visit and it is aiming to advance all 17 of the UN's SDGs each year.
Bohinj ECO Hotel was the first Green Globe certified hotel in Slovenia and is located in the country's only national park, Triglav National Park.
The hotel features 102 luxury rooms and suites and received the highest scores in the Green Globe audit.
As part of is sustainable initiatives the hotel uses an energy well, 430m deep, which is for the heat pump to provide warm sanitary water and heating for the building. The warm sanitary water from showers and washbowls is collected in special containers, where heat pumps utilise the warmth before it is sent over the heat exchangers and back into the system. The well is also used for cool water in the summer. The water is sent to the cooling grids, which then cool rooms and other areas in the hotel.
The hotel uses power LED lighting to reduce electricity consumption. These bulbs use 40 times less energy than regular or halogen light bulbs and last 1000 times longer.
The air conditioning system has sensors to automatically turn off when not in use and the hotel is well insulated – the roof was the first of its kind in Slovenia, with wood and other natural materials sandwiched between plates to keep the heat in.
Bohinj ECO Hotel is in the Slovenian Alps, close to hiking trails, lakes, mountains and other outdoor activities. It is a 45 minute drive to Ljubljana Airpoirt.