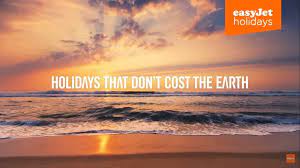 Easyjet has launched a new part of its website, which helps those looking for hotels to choose the sustainable option.
The collection of eco-certified hotels all have the Global Sustainable Tourism Council certification or have achieved GSTC recognised standards for hotels.
These hotels are run "as sustainably as possible" and make positive impacts on the environment and their local communities. 
The GSTC is a global membership organisation, formed to manage global standards for sustainable travel and tourism. As a member of the GSTC Easyjet is encouraging all of its hotel partners to achieve certification by 2025.
Matt Callaghan, easyJet holidays' customer and operations director, said: "We know from our own research that sustainability is an important factor when booking a holiday, and that consumers are looking to cut their impact on the environment."
Last year easyJet became the first major UK tour operator to offset carbon emissions from its package holidays, which includes fuel used for flights, hotel energy and destination transfers.
easyJet's sustainable hotel page can be found here.
Image: GSTC