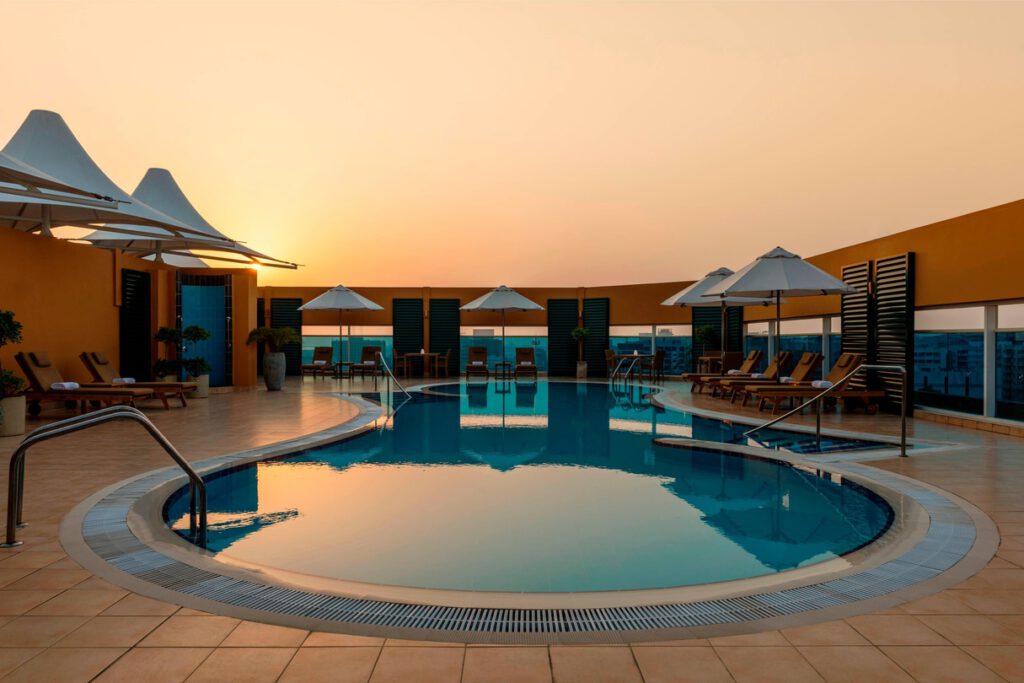 UAE: Dubai Four Points by Sheraton Downtown has developed a sustainable management plan for guests and staff.
The plan, keeps the hotel inline with sustainable policies guided by Green Globe.
The hotel, which was certified by Green Globe in 2020, is using green technology to heat up and cool down the building. The Adiabatic Cooling Pad System creates chilled air using a pre-cooling technology that utilises less water and energy.
The hotel also uses a building management system (BMS) and achieves carbon reduction and energy savings of up to 50 per cent.
Heating, ventilation, and air-conditioning (HVAC), as well as lighting and window sensors, are connected to the BMS meaning they work automatically based on whether the guest is in the room or the room is empty.
Karam Beshara, Four Points by Sheraton Downtown's director of engineering said: "Receiving Green Globe Certification for the third year in a row is an important milestone within Four Points by Sheraton Downtown's wider commercial commitment to the environment, society and culture, quality, and health & safety. It's our intention to improve on this performance and achieve greater sustainability and environmental responsibility in the years ahead. This certification has definitely encouraged all of us in the hotel to introduce additional green initiatives."
Guests at the hotel are also given the opportunity to make green choices, such as paperless check in, or using their Mobile Key to opt out of unnecessary housekeeping, saving energy and water.
You'll find some of the acronyms (and more) used in this piece explained in our Glossary for Sustainable Hotels.