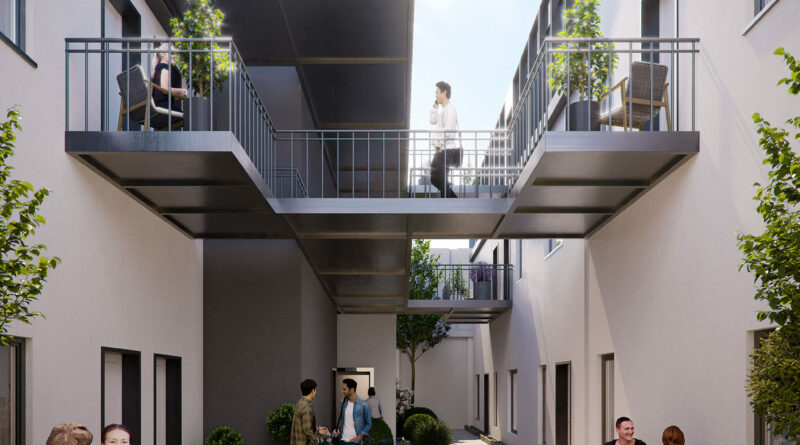 UK: Plans have been submitted to Harrogate Borough Council for a carbon neutral aparthotel, to be operated by Beyond Aparthotels.
The aparthotel, which is a hotel with apartments instead of traditional rooms, will be in the centre of Harrogate and will have 17 apartments. The plans are another positive move for Beyond, which specialises in offering carbon neutral stays.
James Fry, founder of Beyond said: "Harrogate is a fantastic place and we are thrilled at bringing our sustainable, carbon neutral operating model to the town. This building is ideally placed so people can enjoy everything that Harrogate has to offer."
The plans include eight studio apartments, two one bed apartments, five two-bed apartments sleeping three people, and two two-bed apartments sleeping four people.
Harrogate Borough Council released a Carbon Reduction Strategy in April 2018 which outlines their pathway to achieve a net zero-carbon economy by 2038. The strategy supports measures to address the climate emergency as outlined by the UN Intergovernmental Panel on Climate Change (IPCC), as well as efforts in the district as a whole to reduce carbon emissions and generate and use energy more cleanly. A decision on the plans, by Harrogate Borough Council, is expected in September.
Beyond Apartments has one, two and three bed apartments in Fitzrovia, London. Soon to open are its Regent Park apartments and West End Apartments. The Harrogate aparthotel is not the first foray to the north of England. Beyond Aparthotels has partnered with investment management and advisory firm Vengrove to open a new-build aparthotel in York.
How does Beyond tick the sustainability and carbon neutral boxes?
The first way is to reduce the amount of energy used. Beyond's buildings are double insulated and it has 'noise cancelling' windows and low energy appliances.
Beyond uses LED lighting, energy efficient heating and cooling systems and solar panels. Beyond also uses 100 per cent renewable energy from Green Energy UK.
To achieve a carbon neutral stay, any carbon which needs to be offset is with Treepoints, which monitors and reports on Beyond's energy use.
All Beyond's cosmetic and cleaning products are refillable and use reused and recyclable bottles or pouches. The company also uses Oxwash for all its laundry which is 100 per cent chemical-free and has compostable packaging.
The organic tea and coffee is plastic-packaging free, instead using compostable pods. Even the paint used in the decor is chemical free.
Image Architect Corstophine & Wright: CGI of how the Beyond Aparthotel Harrogate will look.
In other net-zero news Six Senses hotels & Resorts has plans for an off grid, carbon neutral hotel in Norway.