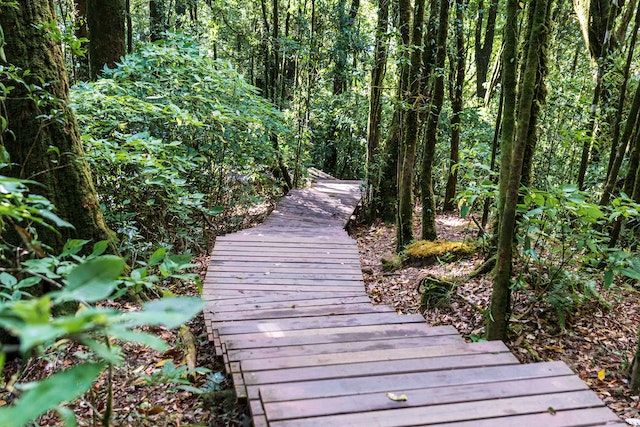 WORLDWIDE: Booking.com's 'Travel Sustainable' programme for accommodation, has gained GSTC-Recognised Status.
The Travel Sustainable programme was developed with the support of sustainability experts Sustainalize and validated by the Independent Advisory Group of Travalyst.
The idea is that all accommodation on the Booking.com platform, from hotels to apartments to B&Bs, share their sustainability practices with guests before they book. The platform has 550,000 Travel Sustainable properties available across the globe.
In Booking.com's latest survey it found that 76 per cent of travellers want to travel more sustainably in the coming 12 months, and yet more than half, (51 per cent) did not believe there were enough sustainable travel options.
Danielle D'Silva, head of sustainability at Booking.com said: "We launched the Travel Sustainable program to create a credible, globally inclusive sustainability measure that is available to all types of accommodation, whether it's a treehouse in Costa Rica or a boutique hotel in Amsterdam." 
GSTC CEO Randy Durband said: "Booking.com appreciates the value of using the GSTC Industry Criteria as the foundation for their programme to drive accommodations to higher levels of sustainability based on their respect for the GSTC Criteria as globally recognised." 
D'Silva added: "The GSTC's Industry Criteria played an important role from the very beginning in terms of how we set that measure and approached the overall development of the program. For the Travel Sustainable program and all the relevant interconnected systems we have in place at Booking.com to support it to have achieved GSTC-Recognised status is something we are incredibly proud of and encourages us to continue evolving the program further in line with these high standards."
The GSTC-Recognised status offers the market proof that these standards fully include the four pillars of the GSTC Criteria.
GSTC Recognition does not address verification and does not ensure if a certification process based on these standards is reliable or not. GSTC Recognition only confirms that the set of standards (that may be used to certify) are equivalent to the GSTC Criteria.  
Find out about the GSTC-Recognised Status and what it means in our FOCUS ON feature.
Image: Pexels Free Photos. Credit: Kirandeep Singh Walia