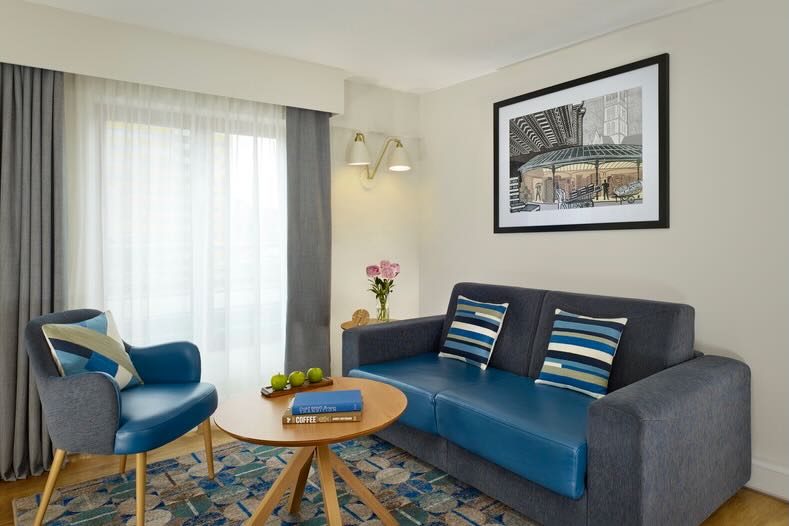 Ascott Limited's Citadines brand will install room energy management systems across all its London properties after a successful trial at the Citadines Barbican Apart'hotel.
The 129-key Citadines Barbican Apart'hotel has the technology already installed. The system controls the air conditioning infrastructure by automatically switching on or off, depending on whether windows or doors are left open. 
This will lead to possible reduction of CO2 emissions by up to 65,448kg tonnes per year, as well as save the property £1.51 per day with a potential annual saving of £71,000.
The property can monitor energy consumption and savings on a daily basis using the REACH Platform that is provided as part of the solution by ESDLUK, a subsidiary of Malta-based company SENS Innovation Group Ltd.
The platform gives visibility to engineers, allowing them to control the system and make adaptations accordingly, whilst providing insights to management for better decision making.
Frédéric Carré, regional general manager of UK, Belgium, Germany, Spain and Georgia at The Ascott Limited said: "We are pleased to be partnering with EDSL UK in order to reduce our carbon footprint across our portfolio in the UK. By using the room management system, we will not only make monetary savings but also reduce our energy consumption and run our buildings more efficiently. 
 "This is one of many sustainable initiatives, The Ascott is undertaking to improve its environmental impact across its building portfolio and will contribute to the wider Group's effort to achieving net zero emissions by 2050, as part of its ESG strategy."
Scott Carter, managing director, ESDL UK said: "It's been an absolute privilege to have been given the opportunity to partner with Ascott and share our solutions in a joint effort towards increasing sustainability efforts and reducing the Group's footprint with the consequential positive impact on their cost base. We very much look forward to expanding our solution to the other properties within the Group."
SENS serves large hotels and commercial clients in Malta, UK, mainland Europe and Dubai, and has worked with hotels including the Westin Dragonara Resort, InterContinental Hotel in Malta, Kempinski Hotel in Seychelles, Beachcomber Group in Mauritius, Mariott London, Movenpick Hotel Apartment in Dubai and the Royal Palm in Grande Baie Mauritius. Its operations in the UK are led by ESDL UK Ltd.
Image supplied