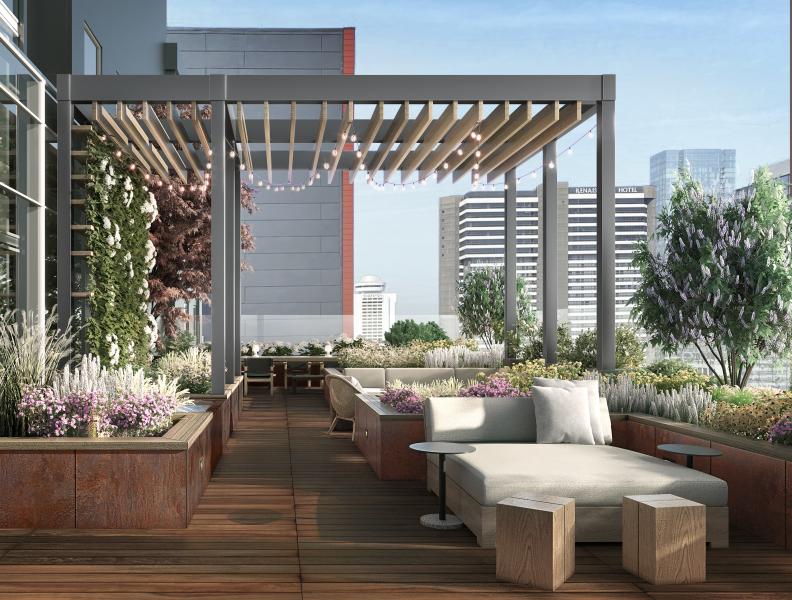 US: 1 Hotels, the luxury eco-conscious hotel group is opening its Nashville poverty this month hot on the heels of its San Francisco site.
The Nashville property is built on a brownfield site and will feature a living wall cladding the facade with 56,000 plants.
1 Hotels takes sustainability seriously with each US location certified carbon neutral and 100 per cent LEED Certified (the most recognized sustainable building rating system in the world).
To achieve these levels the design process is key and 1 Hotels has repurposed more than 50 per cent of construction waste materials to create the hotel.
Other essentials are intelligent BMS systems (A BMS monitors, controls and reports on smart building technology systems) to control HVAC (heating ventilation and air con) and lighting systems and efficient water systems.
The group also has a partnership with Audi which offers guests use of their electric e-trons to explore the area.
The Nashville property opens this month.
1 Hotels is a US based group but its portfolio ranges across America and North America as well as four hotels in Europe and two in Asia Pacific.
Turkey welcomed its first carbon neutral hotel this month.